Is Foresight a Luxury?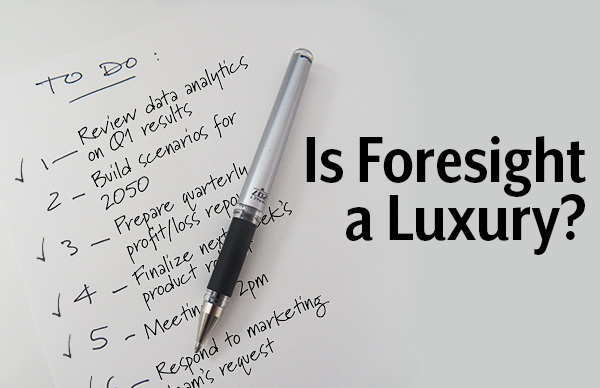 You could think of Richard Ramsey as the foresight maestro at Walt Disney International. He expertly coordinates training, projects, and presentations for hundreds of practitioners in various time zones.
While his work started with a focus on talent in the workplace, it now affects all aspects of the company. Members of Disney's regional foresight teams span different functional areas, ethnicities, and age groups.
The foresight program is taken very seriously (they have an application process with a mile-long waitlist), and this leads to a greater degree of engagement and productivity. Their work product is now well-known throughout the organization, and they've enjoyed great success:
"They will present their view of the future," said Richard, "and that's going to start the conversation about our 5-year plan and beyond. That's happening in every market."
This is a departure from a traditional strategic planning process. Rather than burying the future they're planning for in one or two slides toward the end of the presentation, WDI uses immersive narratives of possible futures to kick-start the process.
"The future is not a footnote. It should be the very first thing that we're talking about and then it should guide the rest of the process," Richard said.
This was not always understood among the futures team members. The resistance Richard came across at the start of the program mostly fell into two categories: "I'm too busy" and "I already do that."
To address the argument, the message was simple: we're not trying to figure out our action plan for 2050, we're trying to figure out our action plan for today. That's why the Natural Foresight™ framework results in methods to design, test, and execute strategies. One method is the Scenario/Strategy matrix.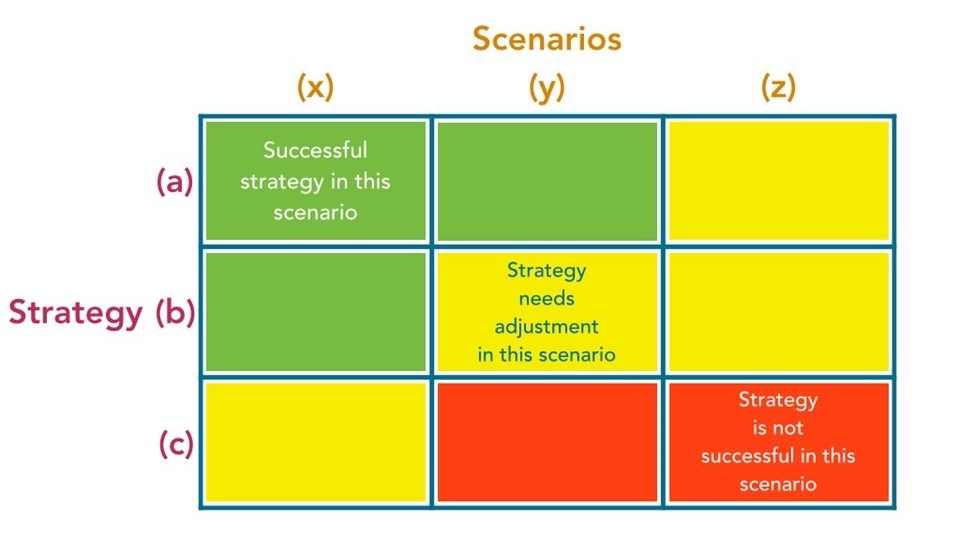 In the second argument, leaders would say "I already do this! I already do forecasting based on past data."
"We will still do forecasting," explained Richard. "That's not going away if you're involved in the 5-year planning process. But foresight provides another set of tools that we can use to think about the future, to insulate ourselves, and more importantly, to help us innovate."
One of WDI's foresight teams is already showing that these aren't hypothetical goals. Three years ago, the team in Russia created a fortress scenario (a type of scenario that features a decline in current social, economic, environmental, or political conditions). As Richard explained, this team is now living key parts of this fortress scenario:
"They created a scenario with restrictions on foreign ownership of media and intense geopolitics that resulted in more localized content. This has become a roadmap for their business strategy. They've actually proposed specific content strategy based on the scenario work they built into their 5-year plan."
So is foresight a luxury? If you're driven not just to survive, but to thrive in the future, then foresight is a necessity. Sustainable success requires the clarity of purpose that can only be derived from futures thinking.
Foresight ceases to be just another task on your list when you understand that the future is not about 2050 — the future is about taking action today.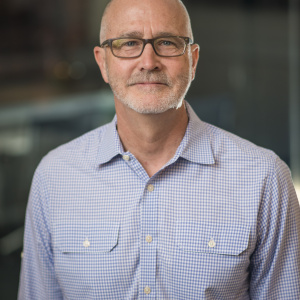 Richard Ramsey
Executive In Residence, California State University-Fullerton, College of Business and Economics
Professor, California State University, Fullerton
Vice President, Human Resources, Walt Disney International (retired)
An advocate of diverse people thinking about the future, innovation, creativity, and solutions together.