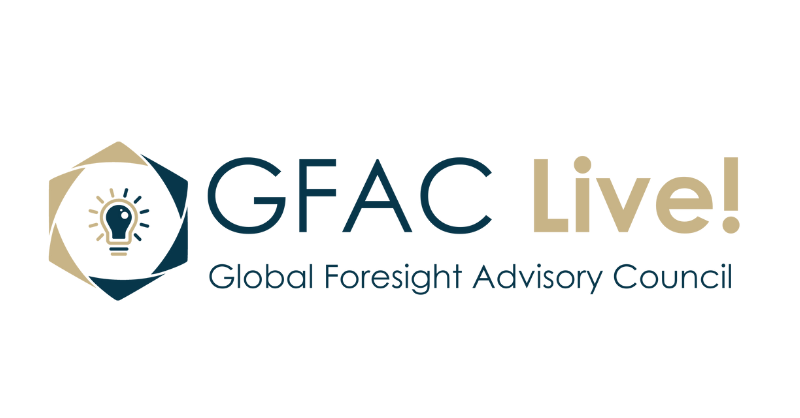 The Global Foresight Advisory Council holds open meetings with thought leaders across the world to discuss how they are democratizing the future.
About
The GFAC is an international group of visionaries redefining their industries, intrinsically guided by an innate futurist mindset. As multidisciplinary luminaries they are uniquely positioned to guide and expand this movement into the future with the right balance of practical experience and provocative thinking. See who currently serves on the GFAC.
GFAC Live! is an open-access webinar held seasonally that features thought leaders who are democratizing the future from around the globe. We are all doing our part to Discover the Future and Create it Today, and GFAC Live! showcases the diversity of talent that exists on the spectrum of futures thinking.
Our next GFAC Live!
August 2, 2023 at 9 AM ET
From Infobesity to Intellectual Passports: Rethinking our Relationship with Information in the Digital Age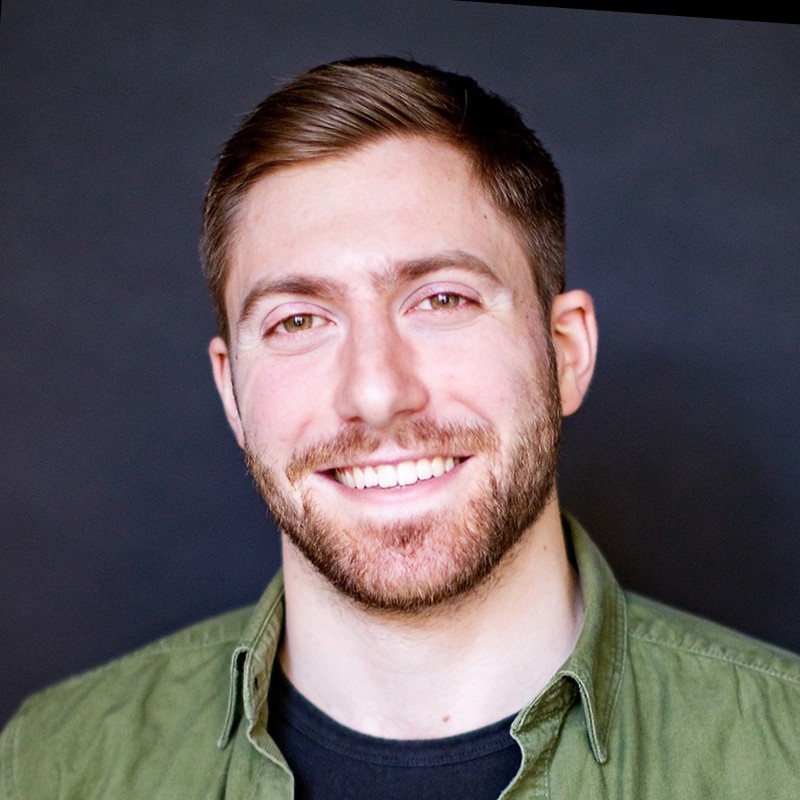 In this session, Mario Vasilescu will share new ways of seeing our time, mental health, identity, and the internet as we've come to know it, while sharing the personal stories that inspired these shifts in perspective.
Register for the next session here:
Recent recordings
Watch our most recent GFAC Live! on-demand with a free my.TFSX account. Click here and sign up. Then, find the session recording under Media, Videos.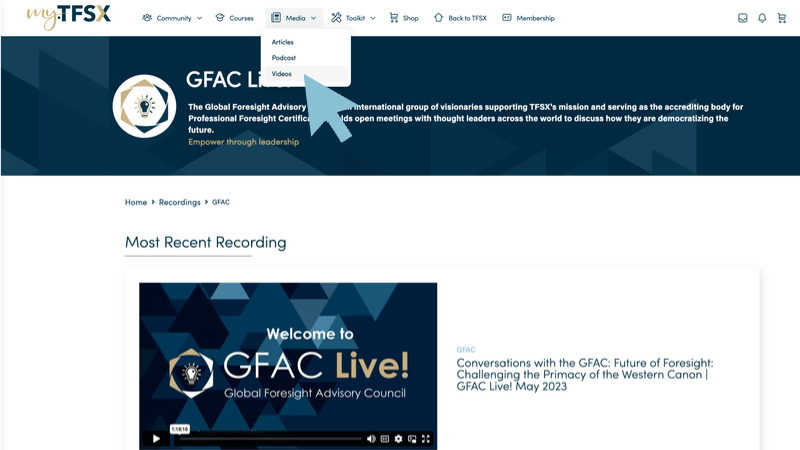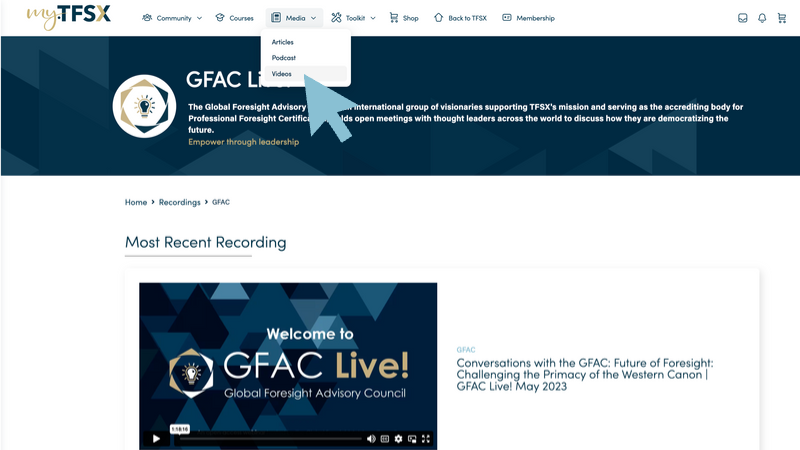 Don't miss the next event!
Sign up for our 24/7 Newsletter
The solutions and confidence you need to practice foresight naturally every day. 24/7 is our free twice-monthly newsletter. Look for thought leadership, curated foresight resources, and event reminders coming to your inbox on the 7th and 24th of each month. Natural Foresight® resources and a community of practice are now available 24 hours a day, 7 seven days a week from around the globe through my.TFSX.
"*" indicates required fields