Foresight Movement Takes Hold in Africa with TFS Cape Town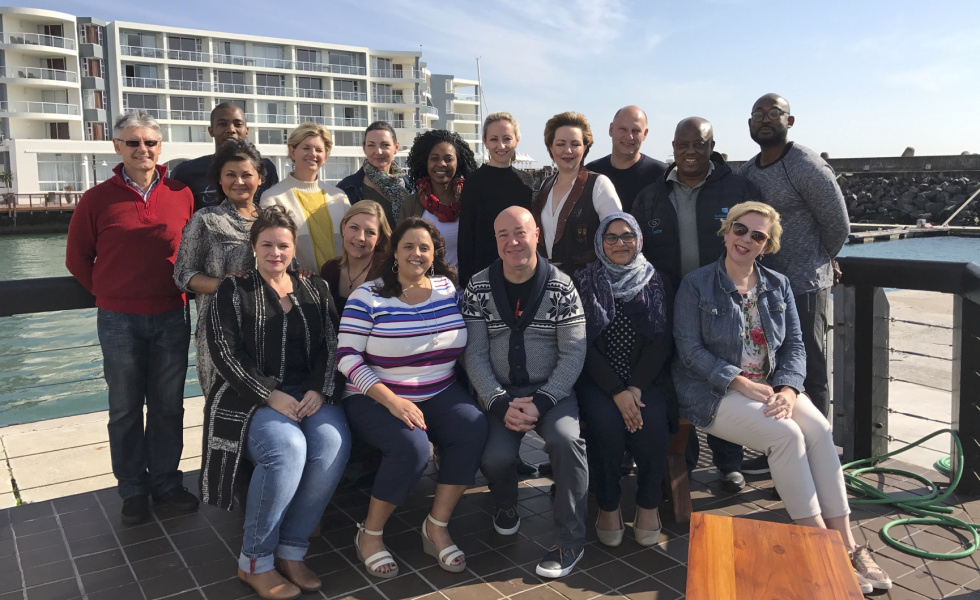 Each of our TFS cohorts is special, but the first ever group in South Africa was in a league all its own.
Many of our participants have a sense of excitement when it comes to learning foresight, but in our Cape Town session, there was a sense of urgency and energy that made the session come to life.
As our South African partner Wilhelmina Linell puts it in her Profiles in VUCA piece, "We have a survivalist mentality in South Africa. There's a raw, relentless will to succeed that even amidst a constant stream of chaos—global political drama, terrorist attacks, economic instability, unending volatility and uncertainty—we push on, and focus on that greater purpose."
The greater purposes in this session were as diverse as any other previous sessions we've had. The cohort included authors, finance professionals, entrepreneurs, a TV producer, the CEO of a STEM nonprofit that teaches 8,000 children a year, and even a ballerina turned fashion designer!
What resonated the most with the TFS Cape Town cohort was the idea of creating the future. We all create the future with each action we take today, but if we take more purposeful steps, informed by futures intelligence, we can help craft the future we desire instead of simply passively waiting for the future to happen.
We call this idea the pull of the future, and it's at the heart of a movement that's taking root not only in South Africa, but around the world. Once people internalize this idea, and feel the empowerment that comes from foresight, they can't help but share it!
We saw signs of this movement time and again throughout our stay in South Africa.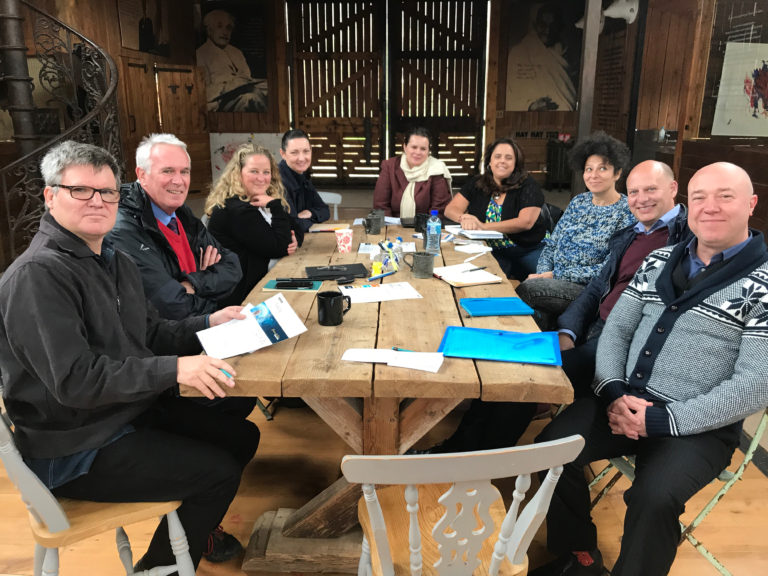 We had the opportunity to conduct a session on the future of education in Africa (see image on left). Surrounded by thought leaders in the field, as well as school administrators and parents of children in the school system, we sketched out the challenges AND opportunities in the space. Tackling the education system is no small task, but by viewing the current environment through a futurist lens, the group was able to identify tangible next steps, including integrating Strategic Foresight into the curriculum from primary grades through secondary education.
Another team we met with hoped to leverage foresight to create political change. They had already begun developing local political leaders so that they could engage constituents by communicating their personal stories in a more compelling way. After our discussion, they now hope to use foresight to unite entire communities around aspirational narratives about the future.
After two weeks in South Africa, we've only scratched the surface on the potential of Strategic Foresight. Since concluding the initial TFS program, the TFS South Africa team continues to field requests for individuals, organizations, and institutions that wish to unlock the power of foresight to pull themselves to their desired futures.