Strategic Transformations through Participatory Foresight in the Central Florida Region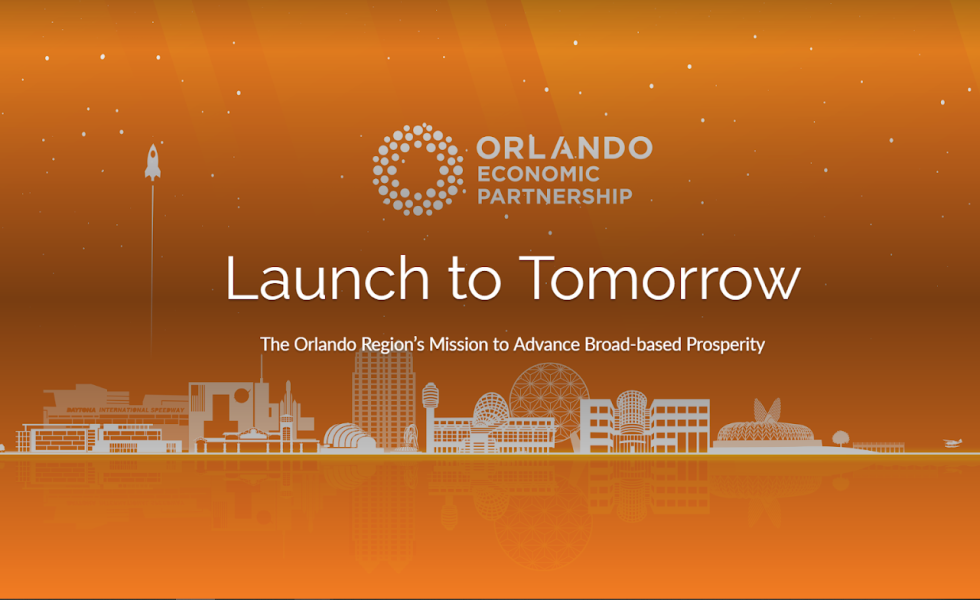 In 2018 Central Florida launched an ambitious plan to reconceptualize economic development through participatory foresight. Kedge had the privilege of partnering with the region's local economic development organization, The Orlando Economic Partnership (the Partnership), to advance its mission for broad-based prosperity using foresight.
The project launched with an immersion phase (including targeted interviews, a survey and extensive trend research). From there, the Partnership and its stakeholders (internal and external) actively discovered, explored, mapped and created strategic transformations. Purposefully engaging all stakeholders in a participatory and consensus-building manner gave everyone ownership in aspirationally mapping the future of the region and collectively prioritizing strategic action.
The result was the co-creation of a transformative narrative: Orlando as the "real" experimental, prototype, community of tomorrow (EPCOT) that Mr. Walt Disney envisioned years prior.
The Orlando Economic Partnership formally revealed this work to the community as, "Launch to Tomorrow: The Orlando Region's Mission to Advance Broad-based Prosperity." The video below gives an overview of the mission with this web page detailing the three-year plan.
"We are prepared for, and dedicated to, shaping tomorrow. This manifesto is reflected in the myriad of regional initiatives underway from substantial investment in our infrastructure, business-friendly governance and collaborative educational ecosystem to our accelerated implementation of sustainable solutions and commitment to inclusivity. The spirit of innovation through technology propels Orlando forward."

– The Orlando Economic Partnership
The hope is that this work will enable Orlando to become a model city, serving as inspiration for urban hubs around the world to adopt its future-empowered and sustainable best practices. The Partnership has not only established a bold vision for the community but hopes to internalize futures thinking with the development of an organization-wide foresight competency. Further, it's empowering America's largest community leadership program (Leadership Orlando) with foresight tools and methodologies. In essence, participatory foresight is becoming Central Florida's upgraded operating system for the 21st century!