Navigating the Future of Brands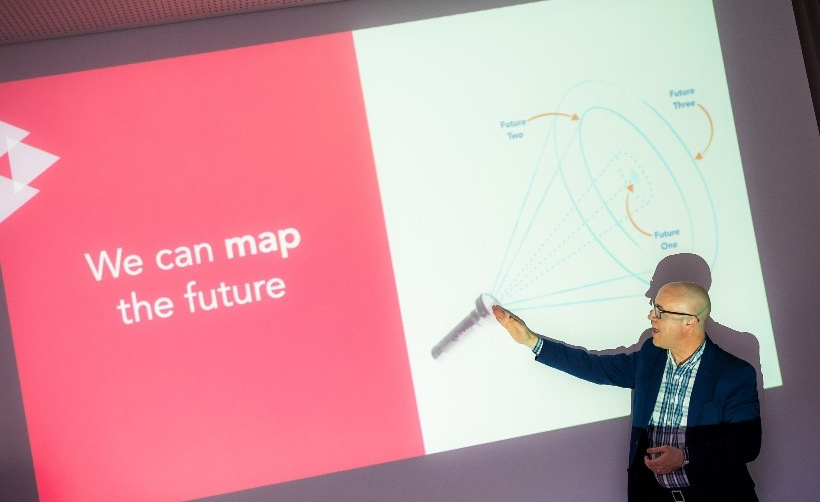 in 2019, Kedge had the honor of partnering with branding firm, Picnic, to host The Future of Brands event in Madrid, Spain. Marketing professionals, brand executives and creatives from across multiple industries joined us for two days of thought-provoking foresight imagining the future worlds that brands will need to prepare for.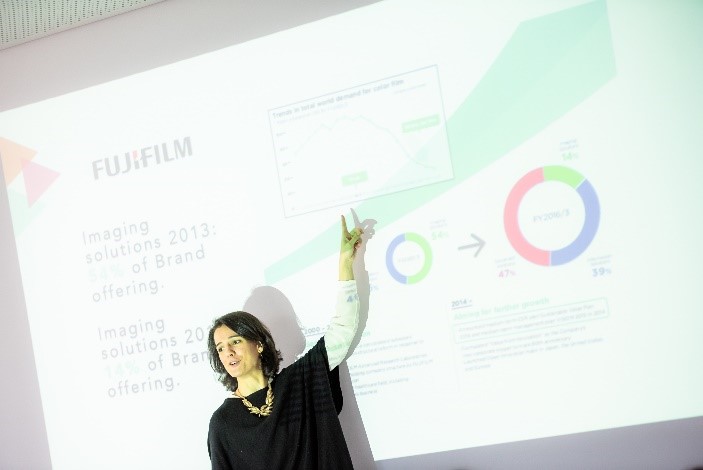 The topic is timely as most organizations we partner with share that maintaining relevancy is leadership's top concern. During the session, Isabel de Salas, Strategy Director at Picnic explained the need for brand management to evolve. She shared that, traditionally, brand relevancy was established, or pressure-tested using a set of fixed questions (the 4 P's): Price, Product, Place, and Promotion. However, today, brand experts agree that adding a fifth P, for People, is critical. Still, even most marketing professionals would define this addition to the framework as the current habits, needs, motivations, and tensions of a brand's consumer. Essentially, it's all about brand insights, defined as "a powerful Brand truth that connects with a current human need."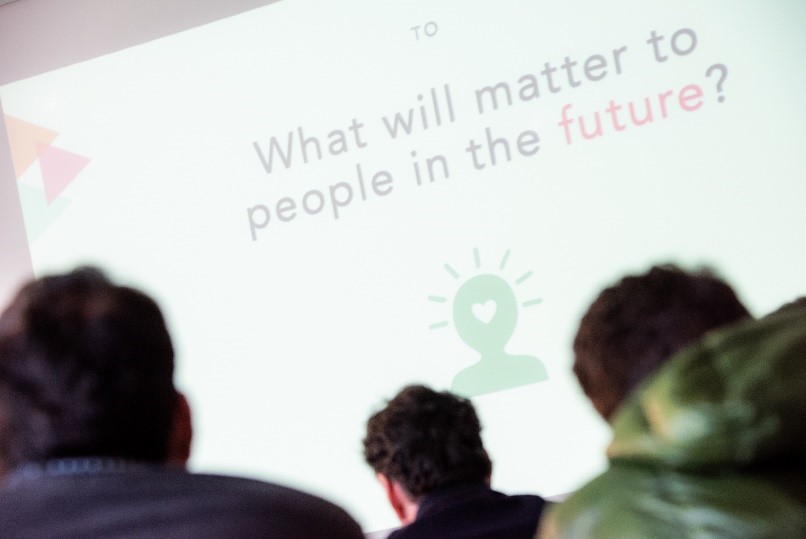 But what happens in an environment where change is constant and societal values are shifting moment to moment? How long will a brand survive if its sole focus is on current consumer expectations? In order for a brand to remain relevant in the future, organizations must understand what will matter to people in the future. New values, new demands and new frames of reference will drive future relevancy.
De Salas concluded that, in order for brands to ensure their purpose is timelessly relevant, they must understand the evolution of meaning. Brand Insight must become Brand Foresight – "a future human need solved by a (potential) future Brand truth."
In addition to brand expertise from our partners at Picnic, Kedge provided participants with an introduction to our framework, Natural Foresight® and gave them hands-on opportunities to explore potential future environments that could result from the trajectory and collision of today's trends and shifting values. As we explored the use of Strategic Foresight to support future brand relevancy, we used 'what-if' questions to imagine the possible implications in these future worlds:
What if smart technologies such as AI and Digital Assistants enabled individuals to create personalized relationships with brands? How will brand narratives evolve with hyper-personalization?
What if technology-enabled, peer to peer networks become so common place that entire industries are disrupted? When these networks can efficiently facilitate "trust transactions," will consumers need brands?
What if social movements, fueled by connective technologies and digital value shifts become more radicalized and influential? Will brands be adaptive, resilient & transformative enough to weather extreme shifts in media perception?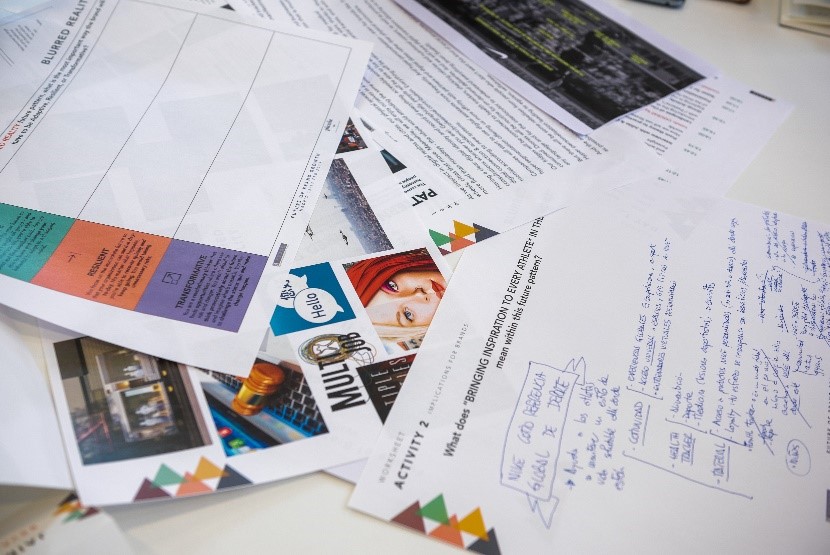 Of course, brands will continue to evolve as they have since we first began marking cattle and developing logos. For those organizations wishing to create timeless relevancy in an age of volatile change, powering brands with foresight will provide a critical compass, allowing them to stay true to their purpose while adapting to changing societal expectations.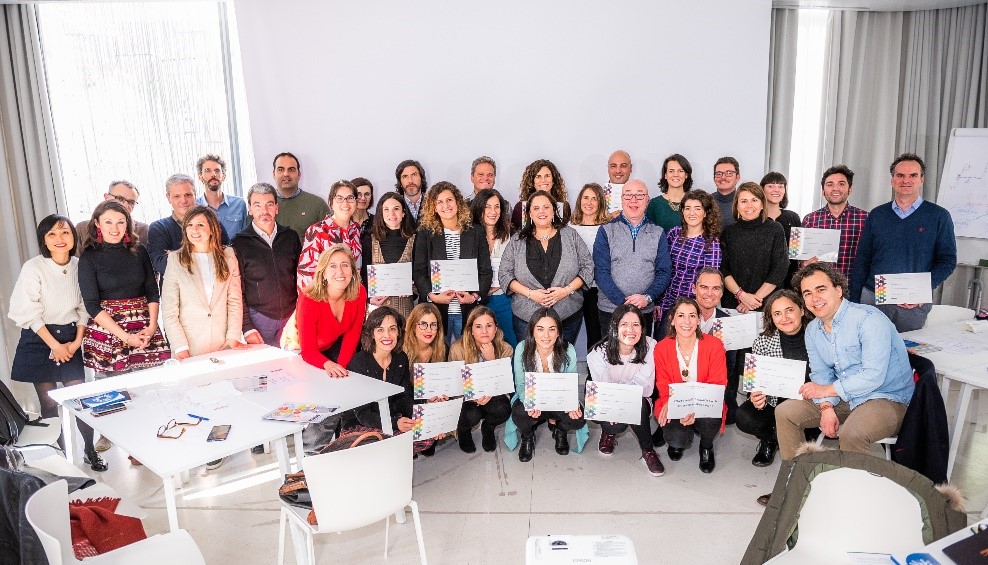 See the a promotional video for the PICNIC event here: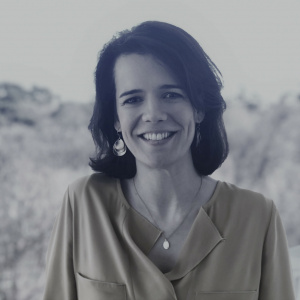 Isabel de Salas
Strategy Director, Picnic
Global Foresight Advisory Council Member
Isabel's career is focused on helping business leaders to take better decisions in high-complexity moments, contributing tools, processes and knowledge that help identify the opportunities ahead. She has a Bachelor's Degree in Psychology, a Master's Degree in Management from ESADE Business School, and also studied Disruptive Strategy at the Harvard Business School. She is a member of The Futures School's Global Foresight Advisory Council. 
Read More