Let's Get Technical – Natural Foresight® Framework
An excerpt from The Guide to Natural® Foresight Framework: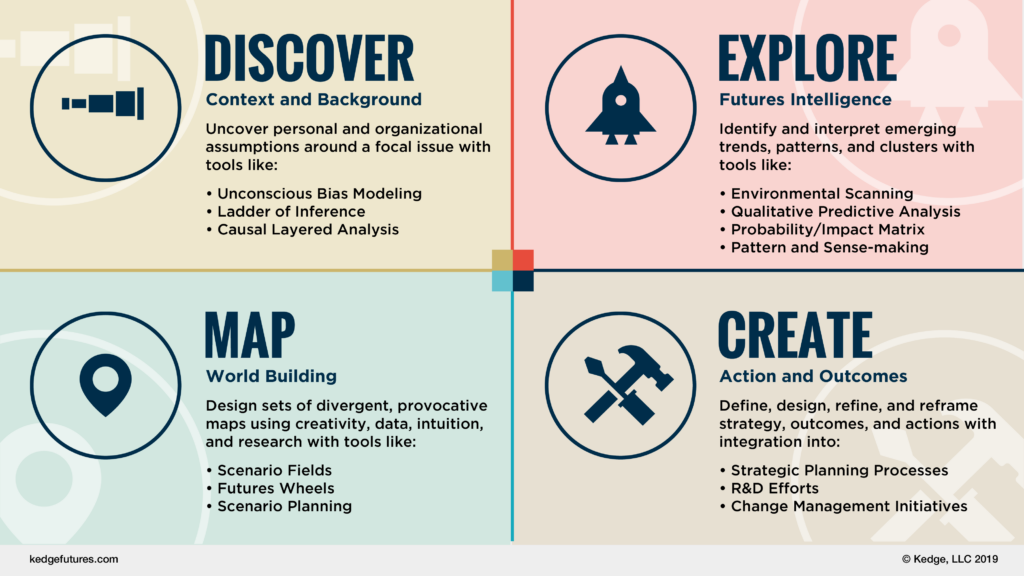 The Natural Foresight® Framework is presented in four technical facets: Discover, Explore, Map, and Create.
Discover

: We must look past our present-day models and ideas in order to recognize disruptors on the horizon of business and society.

Explore

: When we scan the external environment, we create a glimpse into the future – much clearer than we could get from any crystal ball.

Map

: The development of scenarios immerse people and organizations into future possibilities, allowing them to assess the validity, robustness, and future-readiness of their current strategies and to uncover new opportunities.

Create

: After developing informed maps of the future and pressure-testing strategies, sustainable foresight must become woven into the fabric of individuals and organizations.
Access a full and complimentary copy of "The Guide to the Nature Foresight® Framework" here.