Foresight-Fueled Innovation Case Study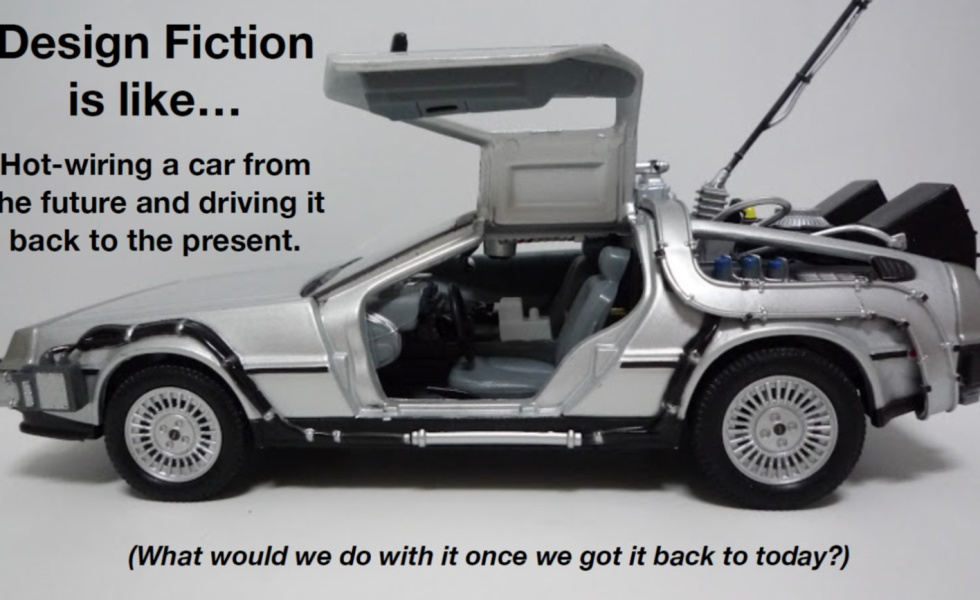 An excerpt from The Guide to Natural® Foresight Framework:
The following case study showcases the value, in terms of practical impact and tangible outcomes, that foresight drives in innovation.
Situation
With a series of product misses, the research and development (R&D) division of a Fortune 500 hospitality company was struggling to create breakthrough innovation. When they discovered that NASA and Intel had recently hired science fiction writers to help them narrate possible futures for their products and services, company leadership decided to leverage the same approach. Their goal was to incorporate foresight into their innovation process, R&D, and internal ideation programs.
Solution
Design Fiction is an approach to Strategic Foresight that speculates about new ideas, products, and services through provocative storytelling and prototyping. This method allows practitioners the benefit of experiencing scenario building from an immersive perspective, creating artifacts from the future that explore the effects and opportunities of various emerging landscapes in a tangible fashion. It has the power of moving mindsets from plausible to provocative while inspiring imaginative innovations that can be pulled into the present.
Results
Gathering a team of leaders and innovation specialists, the organization began leveraging design fiction through a series of multi-day workshops with the following outcomes:
Trends and issues on the horizon were used to construct far-reaching and provocative stories about future societies, cities, values, technologies, experiences, business models, and more.

Teams imagined artifacts of the future that were found directly in these stories, or would possibly be a part of these worlds, and fed the most promising of these ideas into their innovation and R&D processes to be refined.
Each time it has conducted the design fiction workshops, the organization has identified several transformative innovations, giving it a strategic advantage over competitors and allowing it to consistently be an industry leader.
Access a full and complimentary copy of "The Guide to the Nature Foresight® Framework" here.