Scanning = Lifeblood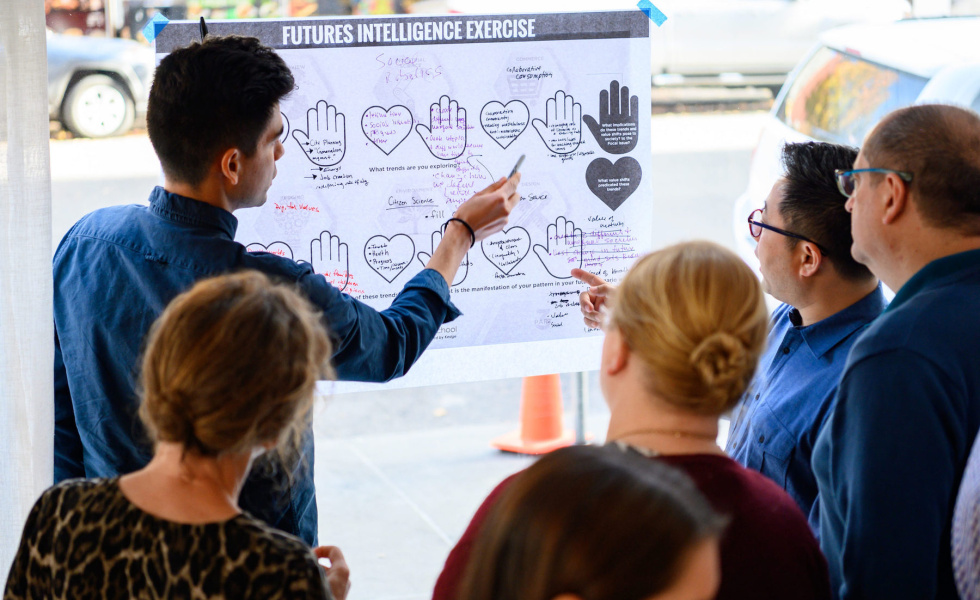 An excerpt from The Guide to Natural® Foresight Framework:
Environmental scanning is the lifeblood of Strategic Foresight. It provides the qualitative and quantitative data points that inform maps of possible futures from which decisions and strategies will be formed.
Scanning allows us to explore and interpret both our internal and external environments in order to better understand how emerging issues will affect us in the future.

If we do not scan, we will envision, map, and create futures that look much like today. In this way, scanning helps broaden our thinking, tearing down the barriers that prevent us from imagining new opportunities and challenging the status quo.

When your brain has been rewired to think differently, you also become more open-minded, exploring new opportunities and hidden disruptors. Without scanning broadly and continuously, you will only look for information that is interesting to you or matches your current belief system.

We live in a noisy world. In this complex environment, we must identify the signals. Through identifying signals, we avoid information overload and gain the ability to focus on appropriate and novel areas. Environmental scanning helps us develop the skills necessary to separate attention from intention.
Access a full and complimentary copy of "The Guide to the Nature Foresight® Framework" here.