Launch to Tomorrow
President and CEO of the Orlando Economic Partnership's Tim Giuliani and Kedge Founder/TFS Co-Founder Frank Spencer discuss how Strategic Foresight is the core to the seven-county region's Launch to Tomorrow.
After a successful merger, the Orlando Economic Partnership (OEP) was embarking on an ambitious plan to reconceptualize economic development to achieve broad-based prosperity. OEP was seeking to sequence its strategic priorities with an immersive, participatory, and future-focused approach that ensured stakeholder ownership. Building upon OEP's transformative strategic framework and its vision for "a regional approach to broad-based prosperity," Kedge assisted the organization by leading a collective effort which engaged leadership, staff, and stakeholders in creating the future today. After an immersion phase which included: targeted interviews, a Delphi survey administered to over 300 individuals, and extensive trend research; Kedge lead OEP and its stakeholders through the process of discovering, exploring, mapping, and creating strategic transformations with a series of face-to-face foresight-fueled work sessions. The result was the co-creation of a transformative narrative: Orlando as the "real" Experimental, Prototype, Community of Tomorrow that Walt Disney envisioned years prior. This narrative solidified support for OEP's vision along with a reframed conversation that has established an updated modality for the development, validation, and implementation of regional priorities.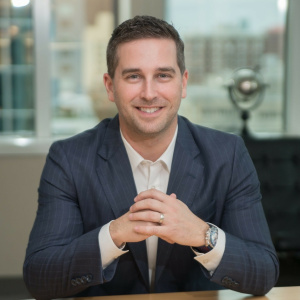 Tim Giuliani
President and CEO, Orlando Economic Partnership
The Futures School Orlando 2019 Alumni
As President and CEO, Tim leads the Orlando Economic Partnership. The organization's top priorities include creating high-wage, high-value jobs, expanding Central Florida's global reach and competitiveness, supporting and enhancing educational/skills preparedness in the talent pipeline, strengthening advocacy for improved infrastructure and community resources, and creating an enviable quality of life that is broad-based and sustainable.