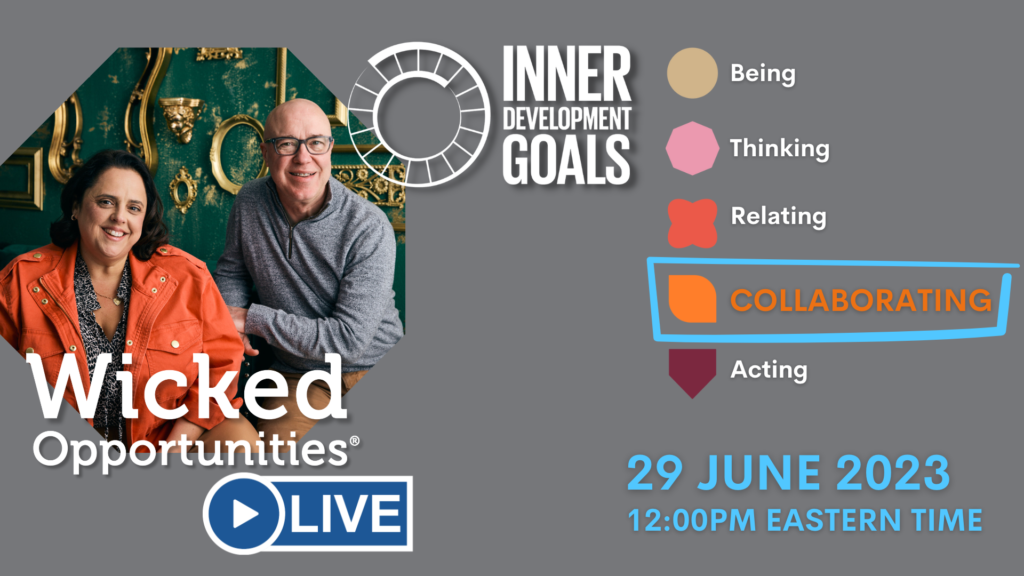 Listen, Learn, and Link
Join Futurists Yvette Montero Salvatico and Frank Spencer on June 29th for the next LIVE episode of The Wicked Opportunities Podcast as they continue the "23 and Me" inner futurist development series by unveiling the next dimension of the IDGs – Collaborating: Social Skills. In this live stream, Yvette and Frank will discuss the need for more intentional communication, enfolded contribution, and purposeful co-creation as a means to a practice of foresight that is much less one-dimensional, siloed around the narratives connected to dominant systems of predetermined control, or devoid of the hopes and dreams of the entirety of the human experience. We might arrive at "the future" of some people with a limited perspective, but we won't create beautiful "futures" unless we embrace multi-storied, transrational, and trust-laden manifold possibilities. Don't miss this chance to interact with Yvette and Frank, ask questions, and participate in this exciting conversation!
Learn more about the 23 and Me Wicked Opportunities® Podcast series.
Date and Time: Thursday, June 29th at 9 AM PT / 12 PM ET
TFSX Free Event Notifications
Receive notifications of all webinars, live streams, and free events hosted by TFSX
Add the event to your calendar: