Dear TFS: Feeling Overwhelmed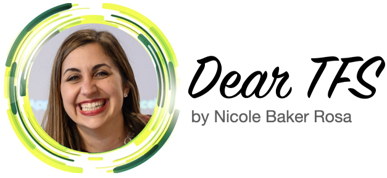 Dear TFS: How do you establish a regular scanning practice? There's so much information out there, and only so many hours in the day. I want to be efficient, but I also want to make sure that I'm not missing anything when I look for trends and emerging issues. Can you give me some suggestions? – Sincerely, Feeling Overwhelmed Scanner!
Dear Feeling Overwhelmed,
As a novice scanner, you are not alone. Many individuals feel like they are drinking from an "information fire hose" when they begin building an environmental scanning practice. You are taught to mine the external data outside of your traditional areas of expertise and make sense of it all, but… WHERE DO YOU ACTUALLY START?
With all of the research on creating a new habit, we know it takes lots of practice and time to truly integrate a new skill or behavior into your daily operating system. Building an effective scanning practice is no different.
Here's some of my tips that will set you up for success!
Schedule an hour or two of dedicated time to your environmental scanning. If you can do this everyday, great! If you can only do this once a week, that's good too. However, don't let too much time pass between your scanning sessions.
Subscribe to an aggregator that will bring new and important information to you. I love Flipboard as a way to receive the latest ideas on specific topics such as cities, psychology, anthropology, energy, healthcare, transportation. However, even Twitter can be a great place to do some scanning – make sure to follow thought leaders and information outlets across various industries and fields.
Sit at your computer so you have the proper environment to focus on your scanning and properly curate your scan hits. You wouldn't create an important report for school or work on your phone, so don't shortchange the practice of scanning either.
Develop a system. You could scan five articles across the STEEP acronym (one social article, one technological article, one economic article, etc.) during each of your scanning sessions, or maybe one article per STEEP category for each day of the week. (The weekend is a time for rest and relaxation!) This scanning practice resource can help.
Save your insights. Use a repository to tag and analyze your data. Why did this piece of information stand out to you? Why is it worth digging into? Consider these aspects while you're scanning.
Conversation is key. Identify a few co-conspirators who will discuss your scan hits with you. Respectfully challenge one another's perspectives so that you can get new ideas that will lead you back down the rabbit hole in your scanning practice. One of the greatest skills in foresight is the development of diverse thinking through dialogue. This scanning team checklist is a great resource.
Remember: Scanning never stops! It should be a living, ongoing practice that informs all of your foresight efforts. This is why it's so important to find your scanning rhythm. Happy scanning!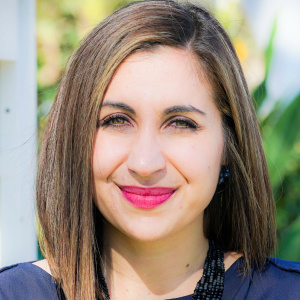 Nicole Baker Rosa
Head of Human Design and Development
Nicole grows and nurtures the diverse relationships within TFSX ecosystem. With 10 years of foresight experience, she is a skilled speaker and thought leader in foresight implementation, offering expertise in the tools and processes required for culture change and capacity development.
Read More