Reflections from our Inaugural Transformations Retreat
Tucked away in a grassy North Californian glen sits a quiet haven called Bell Valley Retreat. Waiting to be explored throughout the retreat center's 700 acres are quiet forest trails, beautiful vistas and diverse wildlife, but the human dwellings are equally awe-inspiring. The historic Toll House, the retrofitted barn, the yurt, and the glamping tents are all ecologically constructed but exceptionally comfortable. The retreat center's mission is to "reinforce harmony and integration with the land, designed to fit within the natural landscape, rather than apart from it." It was here in Bell Valley that team members from The Futures School gathered in the Fall of 2022 with fourteen brilliant and kind individuals for a truly unique experience based on rethinking, redefining and reframing foresight for broad-based prosperity, emerging consciousness and cocreation of transformational realities. We called this retreat Transformations of Natural Foresight®.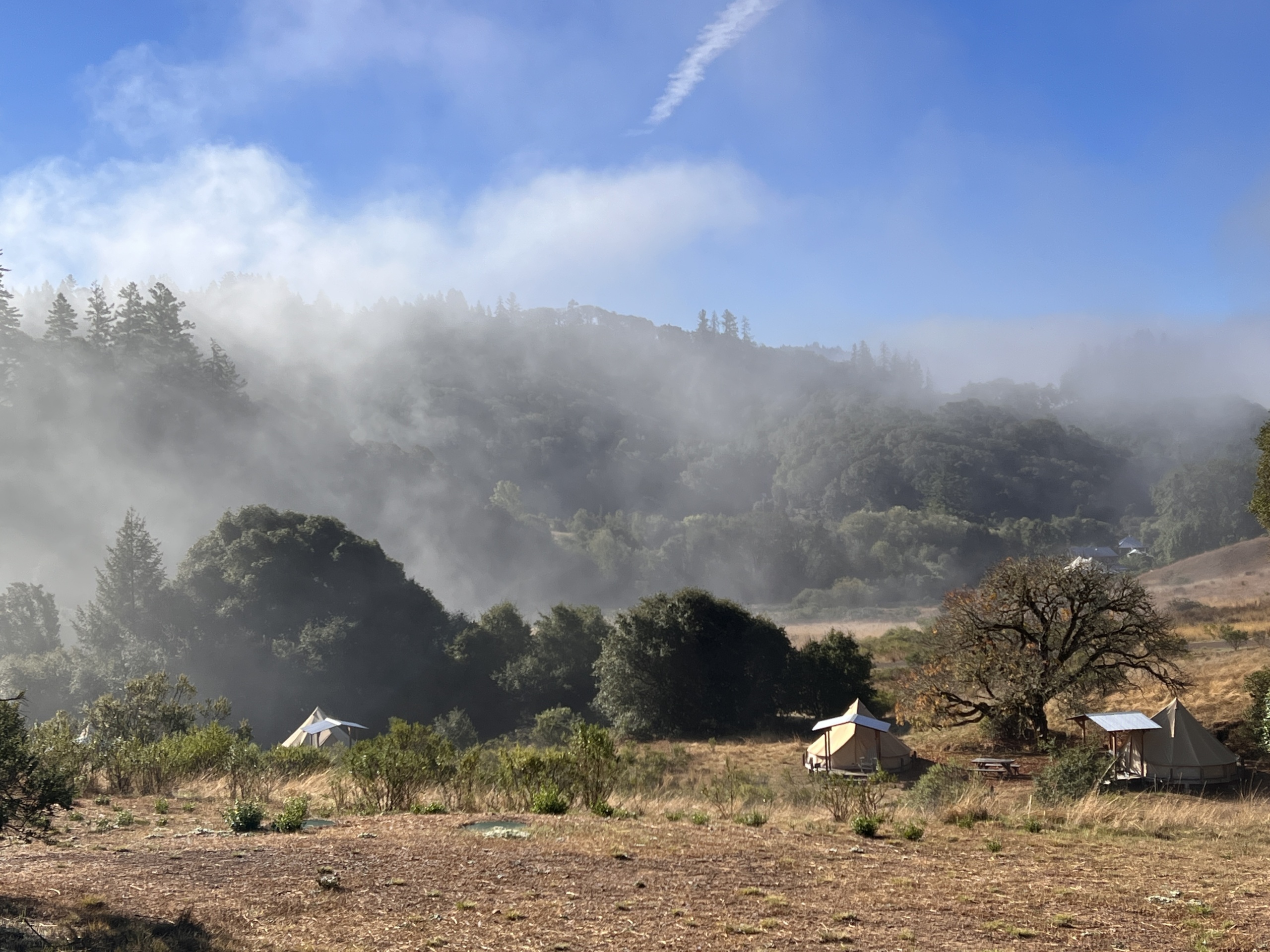 Our first night together set the tone and created a safe space that grounded us throughout the retreat. (Click here for a list of participants with their biographies to become familiar with those who attended this initial Transformations of Natural Foresight retreat.) After introductions and dinner together, Futurist and Association of Professional Futurists board member Zan Chandler facilitated a traditional land acknowledgement. Bell Valley and the surrounding area was originally settled by the native Pomo tribes, with the "Lemkolil" (Lem-ko-lil) village being the closest geographic habitation to the Bell Valley Retreat. Throughout the entire Transformations of Natural Foresight journey we made connections between Holoptic Foresight Dynamics and traditional and indigenous ways of knowing, both to honor the Pomo tribes and to explore how to unlearn western/mainstream ideals that have greatly influenced modern futures thinking and foresight. Frank Spencer, Co-Founder and Creative Director at The Futures School, and Ashley Bowers, Creative Strategist and Sustainability Specialist, provided the foundational perspective and direction on Holoptic Foresight Dynamics™ in every session. We kicked off with an overview of the Transformations of Natural Foresight Journal and the first deep-dive into HFD. (For those unfamiliar with Holoptic Foresight Dynamics, it can best be defined as a cooperative evolutionary trait that leads to collective perception of emerging novelty and cocreation of transformational realities. Read more about HFD here.)
Our first night continued with gaining a greater understanding of one another's backgrounds, cultural perspectives and generational connections. We shared meaningful – and at times painful – recollections about our individual family histories. Supporting this time of deep connection to both past and present, participants shared objects and photos that symbolized the meaningful bonds to their family trees. For many of us, it was our first time participating in an ancestral conversation like this and it proved to be incredibly illuminating and bonding. The Milky Way above us provided the perfect backdrop to remind us all that we are similar in more ways than we are different. Everyone agreed – it was a truly inspiring way to end Day I of the retreat and begin our transformational journey together.
Transformations of Natural Foresight started each morning with the beautiful sunlight peeking over the hilltops, barely filtering through a misty fog. For all of us, the breaking dawn was a welcome treat to guide our walks to the Creekside Cottage for breakfast. For those of us who slept in "glamping" tents, the sun's warmth helped alleviate the briskness of the early morning cold. (Don't feel too bad for us; even though the Northern California hills get pretty chilly at night, each tent was equipped with bed warmers.) Some athletic types opted to make use of the many trails around the property, like the uphill path to the serene, blue pond. But the rest of us kept our blankets on for just a few more minutes! Immediately following breakfast, Frank and Ashley set the intentions for the day, reading excerpts from the journal and focusing on key parts of the HFD definition. After breakfast, we began our activation for the day; on Tuesday, we practiced our sense-making mindset with forest bathing, and on Wednesday the group co-operated through a meshing mindset with contact group yoga.
We dedicated the afternoons to contemplate the most mind-bending concepts of the retreat: How do we intentionally evolve futures consciousness as an evolutionary trait? How do we scale unlearning to break free from unnatural operations? What does it mean to integrate a deep compassion for nature in our modern systems? How can we cultivate global cooperation in an era of mistrust and polarization? How does collective cooperation foster a greater ability to perceive emerging novelty? These conversations were so juicy with insights and powerful reflections that it was hard not to sacrifice our free time to continue the dialogue.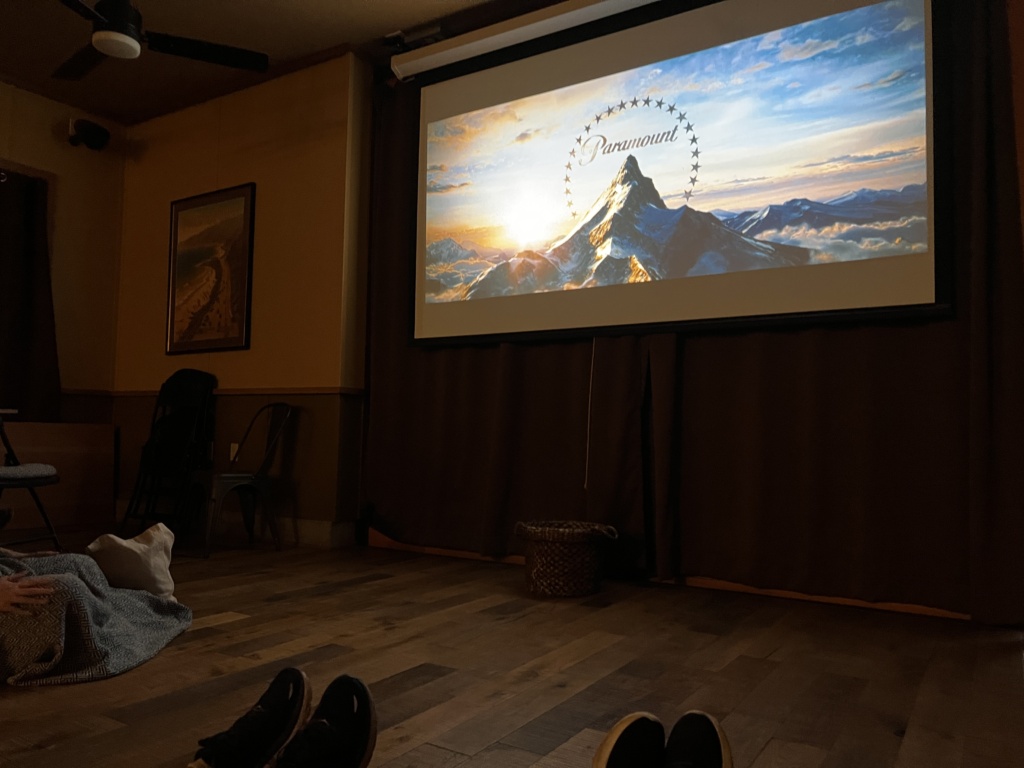 Tuesday night we got cozy in our backjacks, grabbed our favorite snacks, and watched the 2016 film Arrival. It could not have been a more perfect movie to highlight the conversations we were having about the impact of language; the nature of foresight; the role of empathy, courage, and love in futures thinking; and the use of art and technology in aiding the human evolution toward futures consciousness. (Not to mention it's a sci-fi movie starring the incredible Amy Adams – I mean, come on people!)
Our final meal on Wednesday was a traditional "Stone Soup" in which every participant had a hand in preparing the vegetables and herbs that together created a delicious and nutritious bounty. This activation honed the group's cooperative mindset to co-create transformative outcomes mindset, and served as a great reminder of how the whole is greater than the sum of its parts.
The table is decorated with natural elements gathered from the property

Chef Nicholas facilitates a cooking lesson before the group begins preparing our final meal

A look at our ingredients…

A look at our ingredients…

The group is excited to begin cooking!

Khary is eager to cook for everyone

The group begins looking at the ingredients to decide what should make it into the soup

The group discusses food allergies, likes and dislikes to determine what ingredients to prepare

Angela makes diligent work of the spices

Our final night together is peaceful

Group photo!
Our first Transformations of Natural Foresight retreat was a "meta practice" of Holoptic Foresight Dynamics. While we structured the experiences to coincide with key topics we knew we wanted to discuss prior to arriving, the most perfect moments were totally spontaneous: Laughing hysterically while Yvette Montero Salvatico and Nicole Baker Rosa shared the funniest behind-the-scenes escapades. Tearful applause as award-winning writer, dancer and musician Khary Jackson shared his amazing spoken word poem Tamir (watch here). The personal and moving stories from each and every person were special, eye-opening, and emergent.
It would be impossible to encapsulate all of the insights from the retreat into a single blog post, so Frank and Ashley are working on a case-study that will be shared during the Anticipation Conference at Arizona State University in mid-November 2022. Additionally, this initial cohort is due to meet again by the end of the year to discuss building Communities of Practice. A major goal of this experience and of HFD in general is to democratize futures consciousness as a natural trait to unlock in each and every person, and this continues to be a focus for the team at The Futures School moving forward.
We are honored and humbled to have the privilege to share experiences like this with you all. From the bottom of our hearts, thank you to everyone that made this first retreat magical.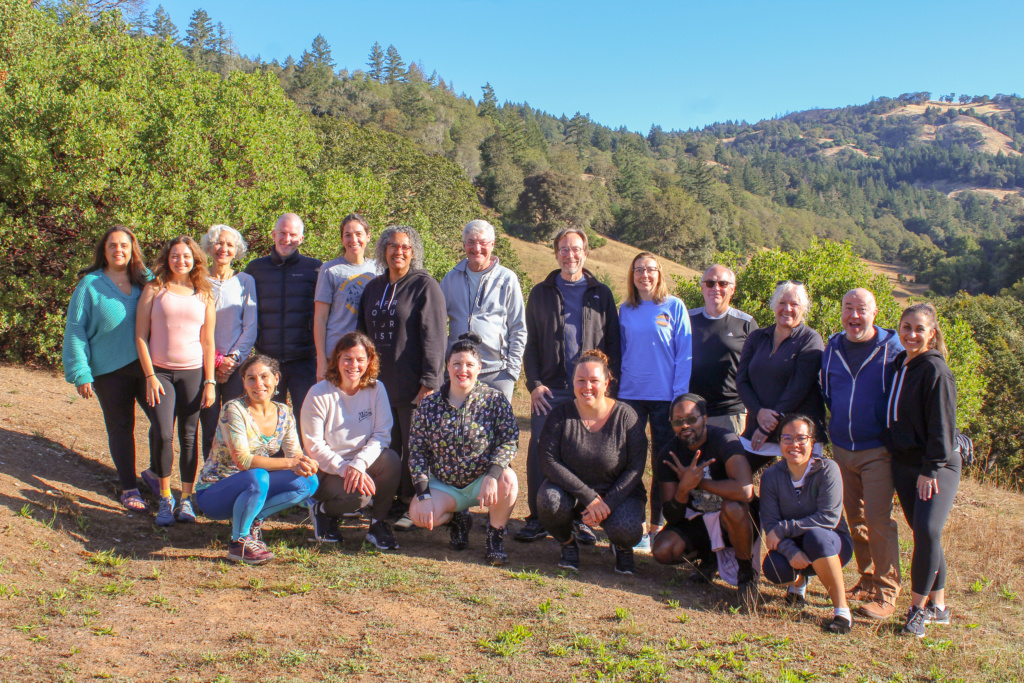 If you are interested in learning more about how you can join us for our next Transformations of Natural Foresight opportunity, please visit this page for more information.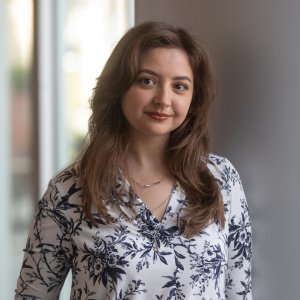 Ashley Bowers
Creative Strategist, TFSX
Ashley leverages her expertise in sustainable design, environmental science, and marketing to support user-experiences with a holistic approach. Her goal is to empower changemakers, organizations, institutions and governments to thrive in a world of exponential uncertainty and complexity.
More on Ashley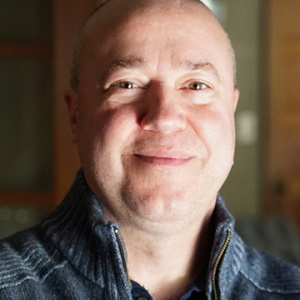 Frank Spencer
Co-Founder
Creative Director
In 2009, Frank founded Kedge – a global foresight, innovation, and strategic design firm which pioneered TFSX. Throughout his career, Frank has worked  as a leadership coach and developer with entrepreneurs, social communities, networking initiatives, and SMEs, helping them in areas such as development, innovation, and networking.
Read More