Hop in, we're going time-traveling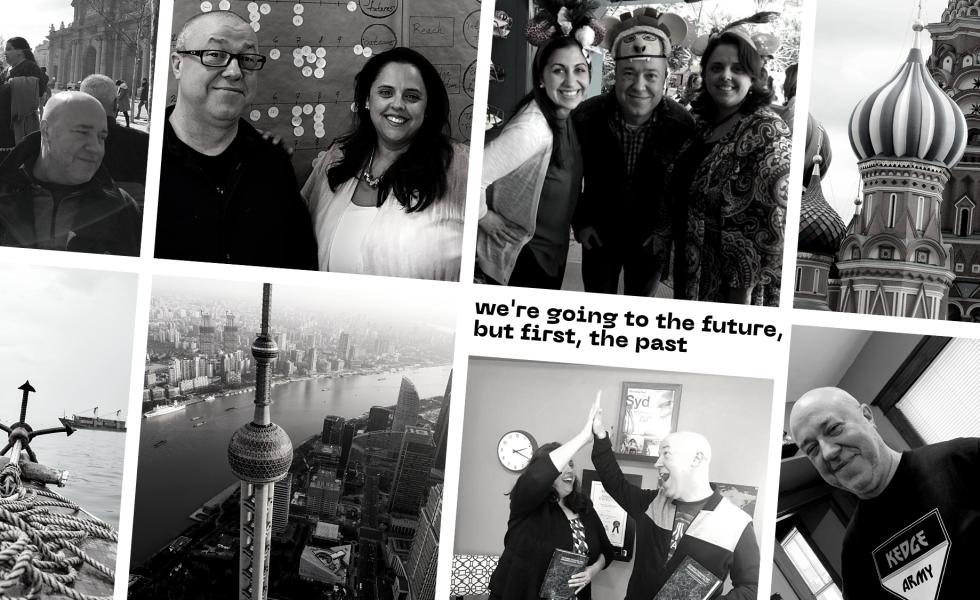 "I want to see the world. Follow a map to its edges and keep going. Forgo the plans, trust my instincts. Let curiosity be my guide. I want to change hemispheres. Sleep with unfamiliar stars and let the journey unfold before me."

— The Maptia Manifesto
---
Travel with us back to 2008
Frank Spencer, an abundance-minded futurist, is working at a foresight firm in Washington, DC. For the last several years he's worked as a foresight consultant who was always inclined to merge humanism and philosophy into his practice. One day, he was inside a coffee shop working on a project for a large company. When suddenly, he had an epiphany. He felt compelled to start a new kind of foresight firm. His passions for foresight, innovation, complexity, regenerative design and human potential came together as he realized that the convergence of these areas had immense potential to spark something magical.
At that time, the foresight community was primarily concerned with helping organizations to manage uncertainty and navigate ambiguity through harnessing trends – and rightly so. But Frank knew that "future-proofing" wasn't all that foresight could do. In his work, he saw that organizations large and small could transcend linear timelines, escape mechanical development, and reframe traditional strategic planning by "kedging" themselves to the future and the future to themselves. Through foresight, he believed people could transform the future. Thus, he founded Kedge, a firm named after the special anchor sailors use to pull an ocean vessel toward a desired destination.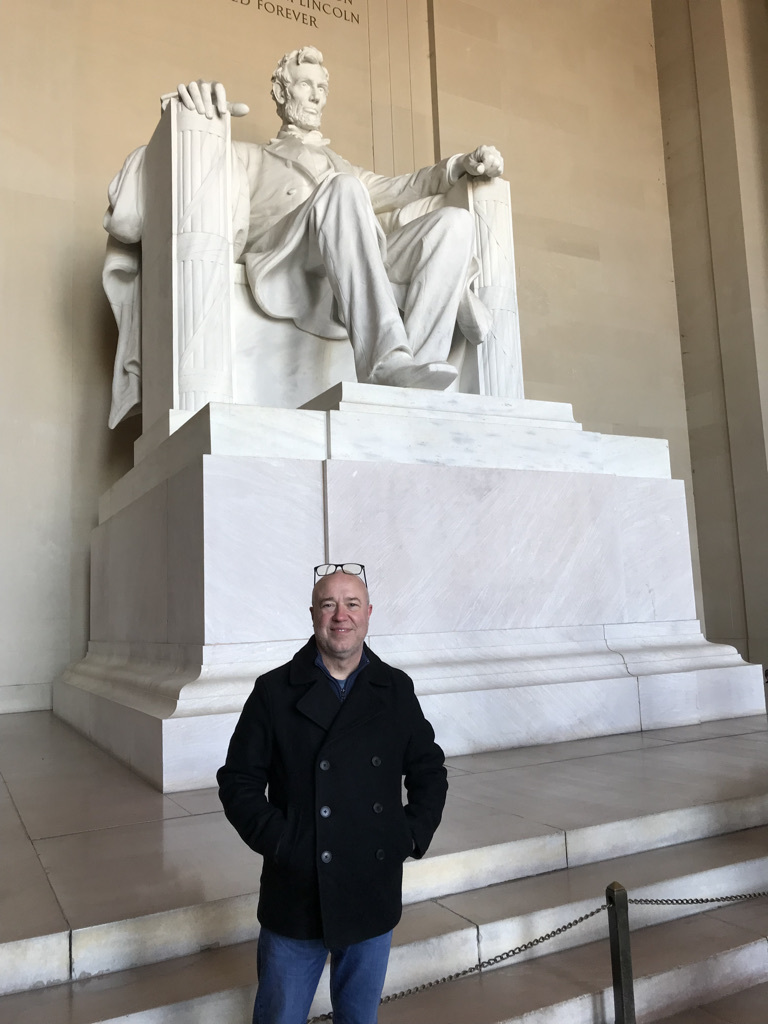 An academically-trained futurist and a Disney strategist walk into a conference…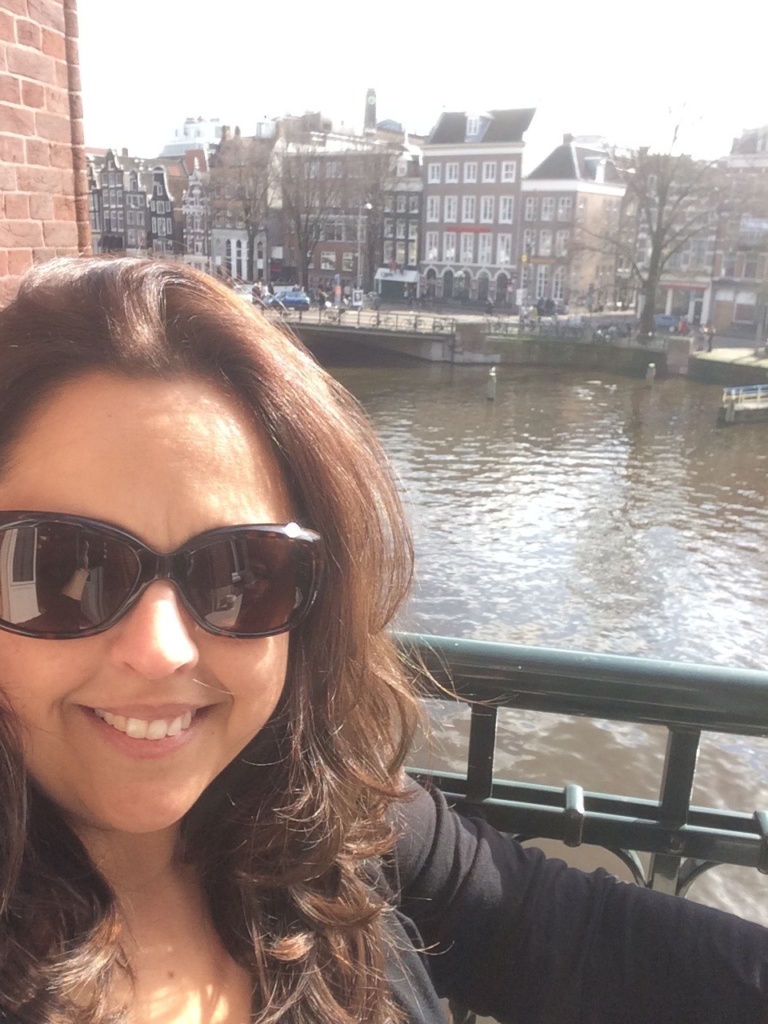 It's now 2011. During a foresight conference in Vancouver, Canada, the supercharged thinking strategist Yvette Montero Salvatico climbs aboard what she claims is her airport van. Frank steps on what he claims is his shuttle – one that he took over an hour to arrive. Thankfully, this argument about who had the best claim to the shuttle was a very serendipitous meeting. Yvette at the time was the Head Futurist for The Walt Disney Company Parks and Resorts and was attending the conference to support her future workforce insights team. Frank was there to teach a foresight workshop – one that Yvette was coincidentally attending. The two became fast friends, and, a short time later, Frank asked Yvette to join Kedge. In many ways, Yvette was the Roy Disney to Frank's Walt Disney – her background in organizational dynamics and "making dreams a reality" complemented Frank's visionary strengths.
The Missing Link
When Yvette joined Kedge, Frank's foresight process was fluid– every client had unique needs and required custom solutions. But Yvette knew that developing tried-and-true steps could allow their clients to continue their futuring work after their engagement with Kedge. Frank agreed, although he cautioned, "no steps. Steps are linear and mechanistic. We need to break free from those systems. Steps don't work across all contexts. What we need is a framework inspired by the environment we are operating in– a complexity-driven framework." Thus, they developed the Natural Foresight ® Framework, a holistic framework for thinking and acting on the future. Natural Foresight proved to be the missing link for many companies, providing a philosophy for the 21st century.
Even as futurists, Frank and Yvette had no idea that Natural Foresight would become the most widely-used strategic foresight framework in the world. Nor did they predict designing a leadership model that would explain why their futuring styles coalesced so effortlessly. Over the ensuing years, Yvette and Frank shared their kedging philosophy to organizations and entities around the world. They facilitated multi-year foresight projects, led large-scale scenario development, supercharged innovation efforts, designed future prototypes, inspired leaders toward transformational futuring, trained teams to be future-empowered, and built enterprise-wide foresight competencies. Kedge grew leaps and bounds, but they wanted to reach even more people.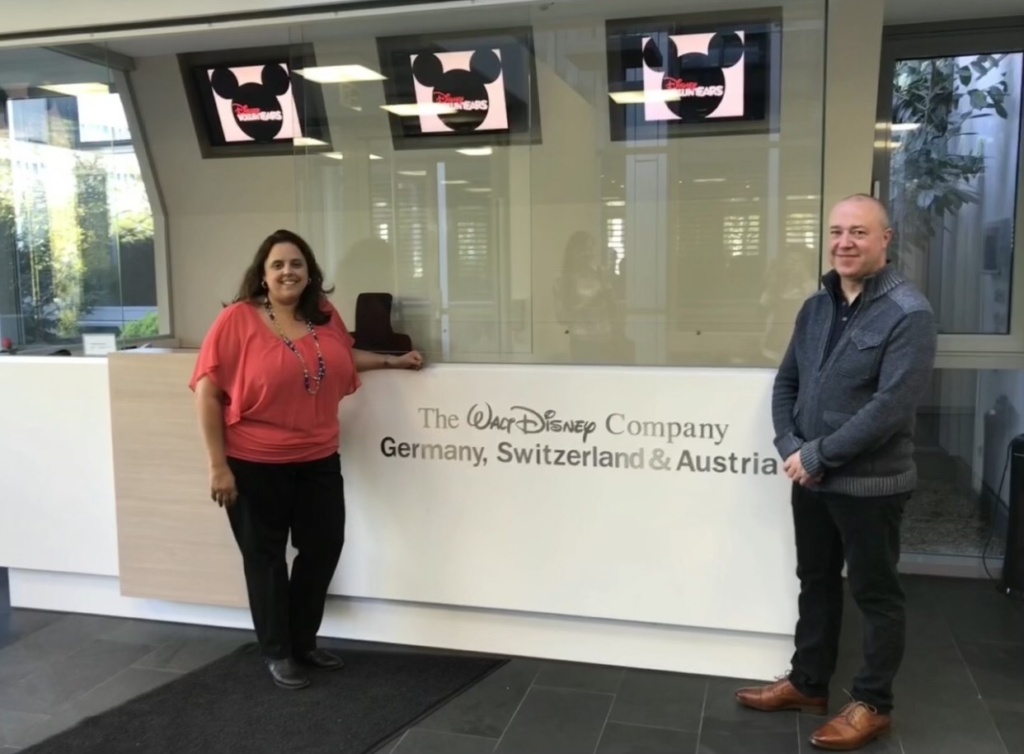 Democratizing the Future starts with people
In spring of 2012, only one year after these two seasoned futurists crossed paths, Kedge was feeling a bit overwhelmed with all of the new work and projects. They began recruiting for another team member who could take their efforts to a new level. A colleague then recommended the communications expert and educational developer Nicole Baker Rosa, who was as talented as she was empathic. Together, they were able to elevate the Kedge vision and expand the mission. While they continued to consult leaders to strategically pull their organizations into the future, they wondered, "Couldn't we share these insights with everyone?" Companies weren't the only ones who needed foresight – they could democratize the future across as many people, disciplines, and domains as possible.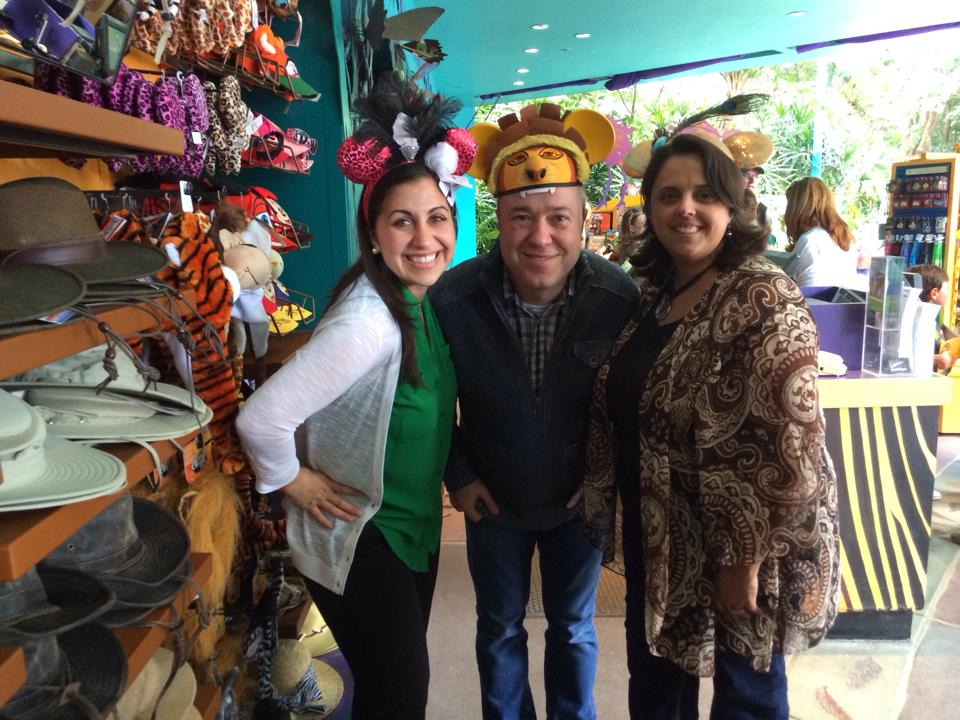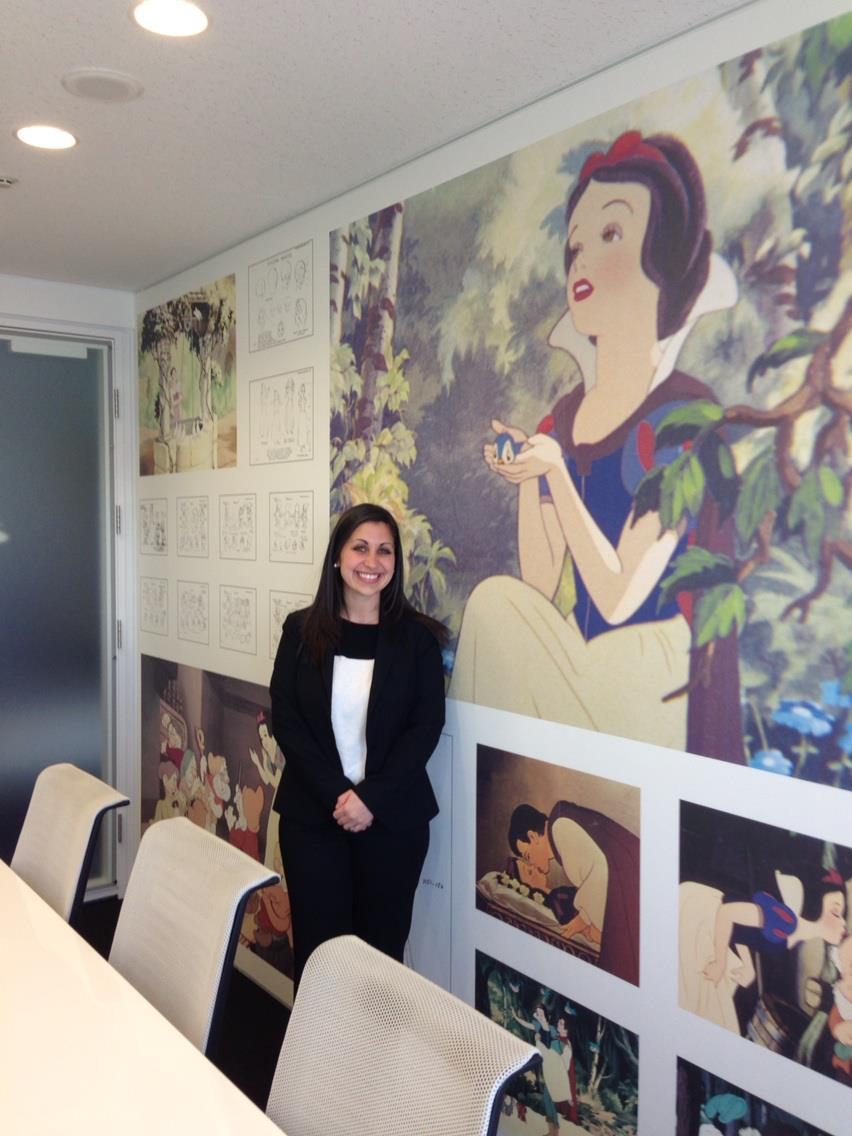 With that idea in mind, they co-developed The Futures School, a three-day public-facing foresight program that was born out of a decade's worth of best practices around training individuals and teams within companies. The Futures School, which quickly became known across the globe as TFS, was physically held in 25 countries around the world in places such as the Posthoornkerk (Post Horn Church) in Amsterdam, a luxury tour boat cruising up and down the Berlin River, and in the Sydney Opera House.
Standardize to Operationalize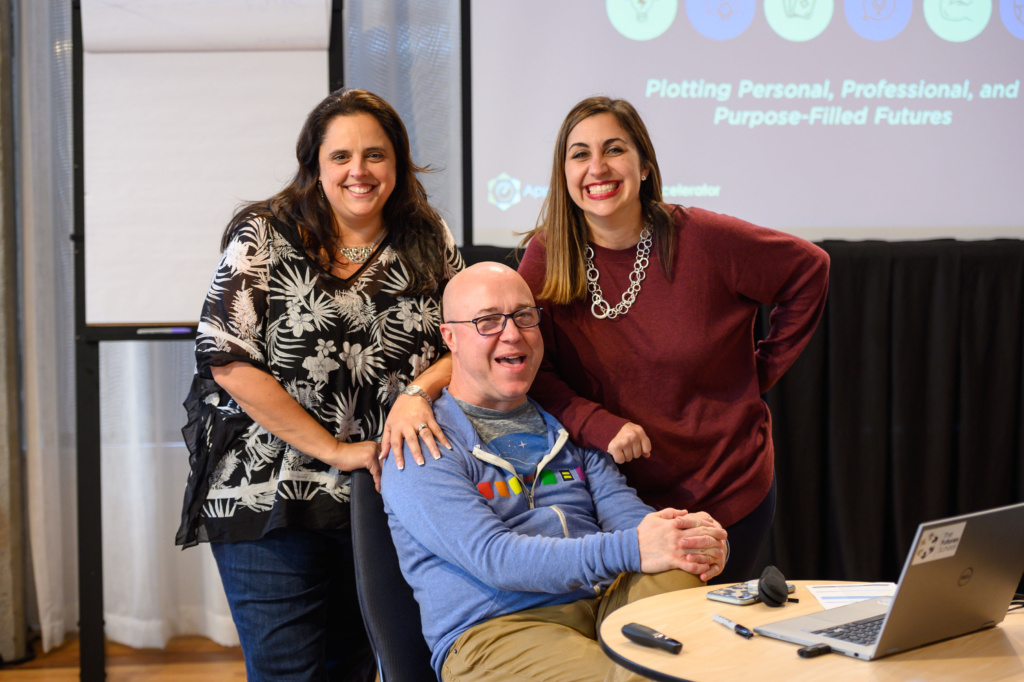 After a few years of overwhelming success with this new program, the team decided that it was time to expand The Futures School experience beyond its singular flagship program, and add more learning offerings that would cover different tools, learning styles, facilitation guidance and multiple time zones. The team began working on a full-fledged professional certification for the field of foresight as well.
For more than 20 years, it had been the passion of those involved in creating this rigorous credential to continually strengthen the field across all domains of business and society, and a robust certification on par with those in other fields of practice was an obvious next step. After many weeks, months, and years of incredibly hard work, TFS excitedly launched Professional Foresight Certification in the Natural Foresight® Framework – a proven approach to legitimizing and integrating Strategic Foresight and Futures Thinking in organizational and personal contexts. Little did the team know just how popular this would be; to date, the professional certification is held by people in organizations and governments from all across the world!
Leave it to futurists to have an online-program strategy – even before a pandemic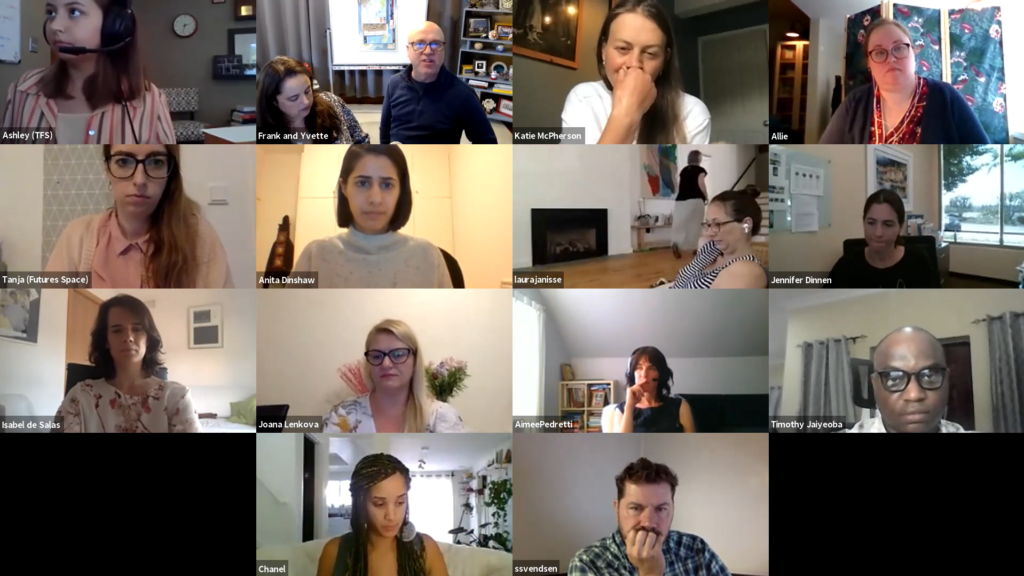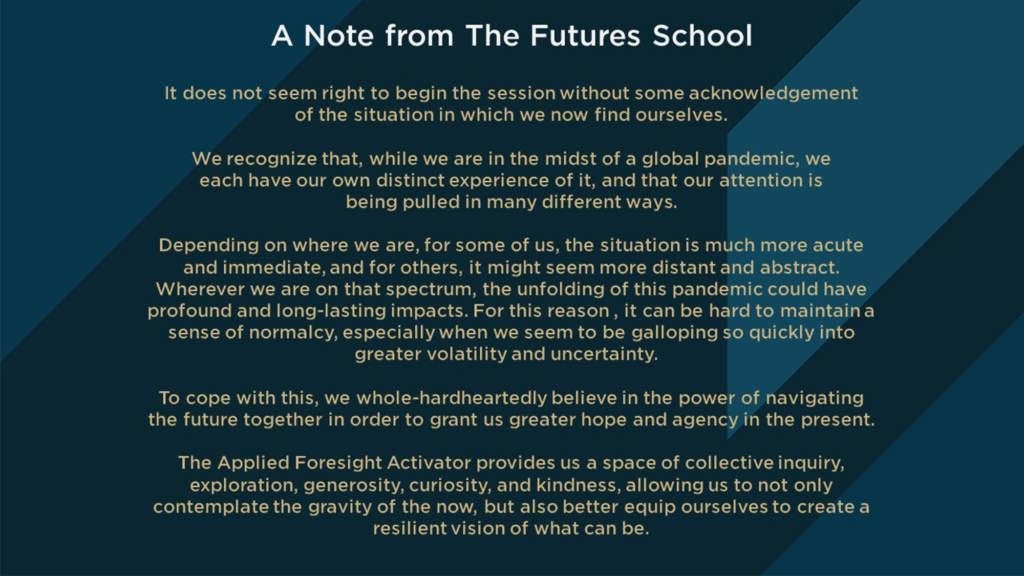 The first online course at TFS – with live learning labs meeting over multiple months in the digital environment – opened the door for true diverse thinking in workshops. For the first time, participants were able to collaborate with an international cohort, making the learning that much richer. The timing of this offering could not have been more prescient, as TFS launched the Activations in Natural Foresight only months before the world was plunged into Covid. A wicked problem that completely disrupted the world's social and financial systems was leveraged by the TFS team as a "wicked opportunity."
Covid also presented the team with a chance to manifest a much more ambitious goal – a foresight learning ecosystem replete with offerings to empower anyone with the futurist mindset. In-person and asynchronous foresight programs, multiple levels of professional certification, opportunities for individuals to receive one-on-one coaching, inspirational events for thought leadership, publicly available templates on foresight tools and methodologies, retreats, learning journals… you name the format for exploring the future and we can now provide it. During this period, sustainability specialist Ashley Bowers also joined TFS, and her deep-seated creativity combined with her holistic thinking allowed the team to kedge themselves to the "next big thing."
Flash-forward to 2022, TFS' "Year of Free". The campaign was aptly named as a way to share our programs and resources to visionaries, entrepreneurs, students from around the world who may not have otherwise had access to formal foresight training. What more could you ask for?
Our next S-curve
Those who know about the S-Curve framework for innovation and change would agree that 2022 for us was the first three phases of the curve tied into one amazing year – Grow, Repeat, and Share. Our team grew, adding TFS alumni, Certified Foresight Practitioner, and jack-of-all-trades Angela Cring as a trusted member of the TFS crew. We announced that the Natural Foresight ® Framework would be available for open-source access, meaning anyone could repeat the tools and methods in their own context, even commercially. And of course, the Year of Free was truly about sharing – as anyone could give the gift of foresight to someone they believed was an innate futurist, and who could use the right tools and methods to bring others along.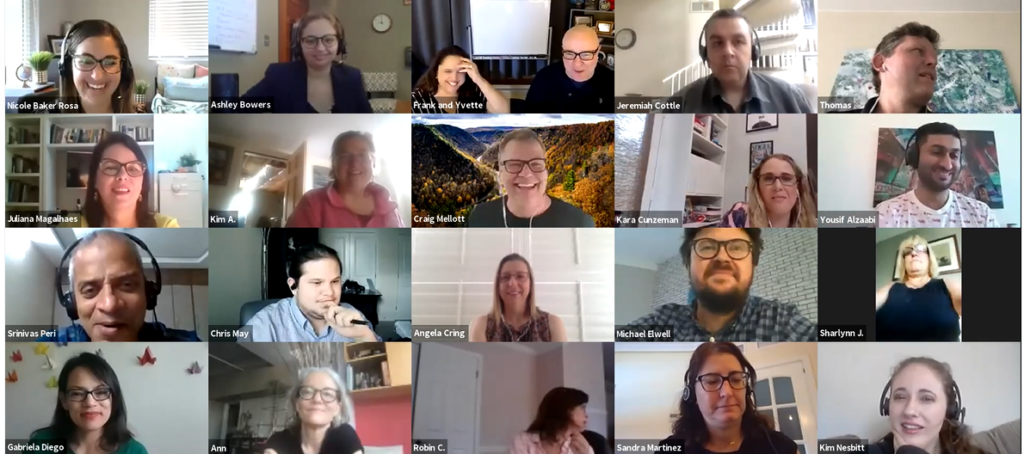 We're now in the present – 2023 – and we have declared this year to be all about transformation. A new and exciting phase of the TFS evolution is upon us, and this time the idea of the "learning ecosystem" is growing into a entire universe of foresight, empowered by the mission to elevate futures thinking as a common operating system of care, empathy, and love – not only for the world around us, but for the world(s) yet to come.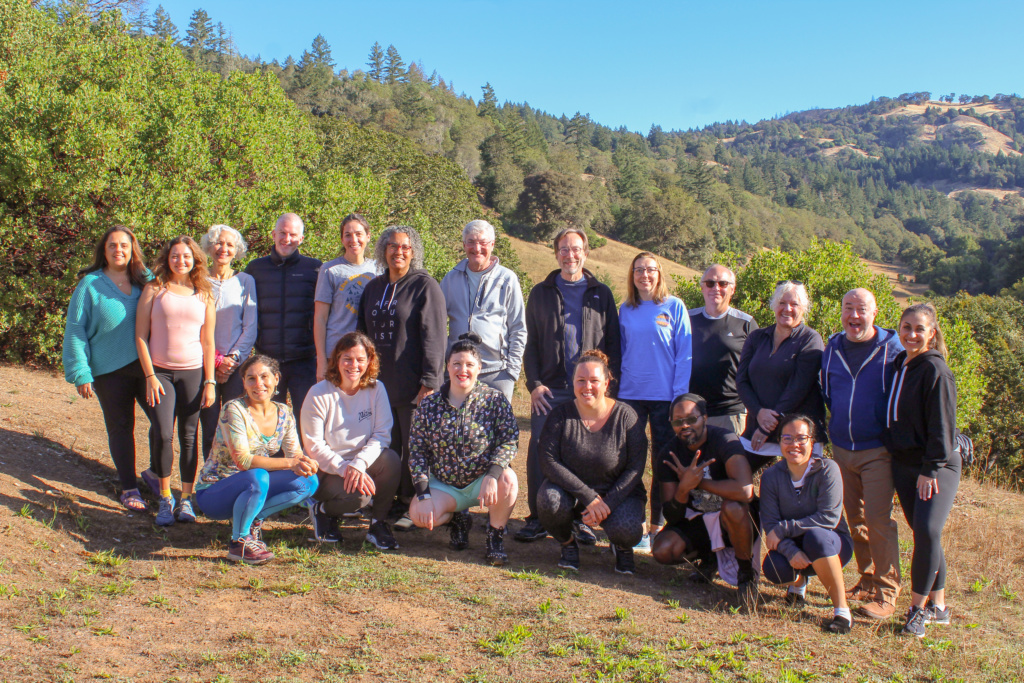 Welcome to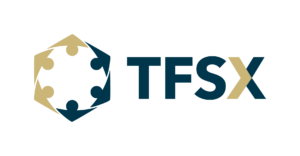 Where "X" stands for experience, expertise, exploration, expansion, excitement… and "X" marks YOUR yet-to-be-discovered future.
Our new name could never change our core mission of democratizing the future.
But it does signal a new abundant landscape of advisory services, developmental programs, certification and credentialing offerings, asynchronous courses, experiential events, communities of practice, dynamic networking, and opportunity-laden dream building.
The Future: Your personalized foresight operating system
Everything in the TFSX universe culminates in a customizable online-platform called my.TFSX. In this digital world, you can
Identify and strengthen your unique ART leadership style!
Carry the futures torch in your field, discipline, or passion with customizable Natural Foresight tools!
Elevate every meeting, every cause, every initiative through expert advice and international support!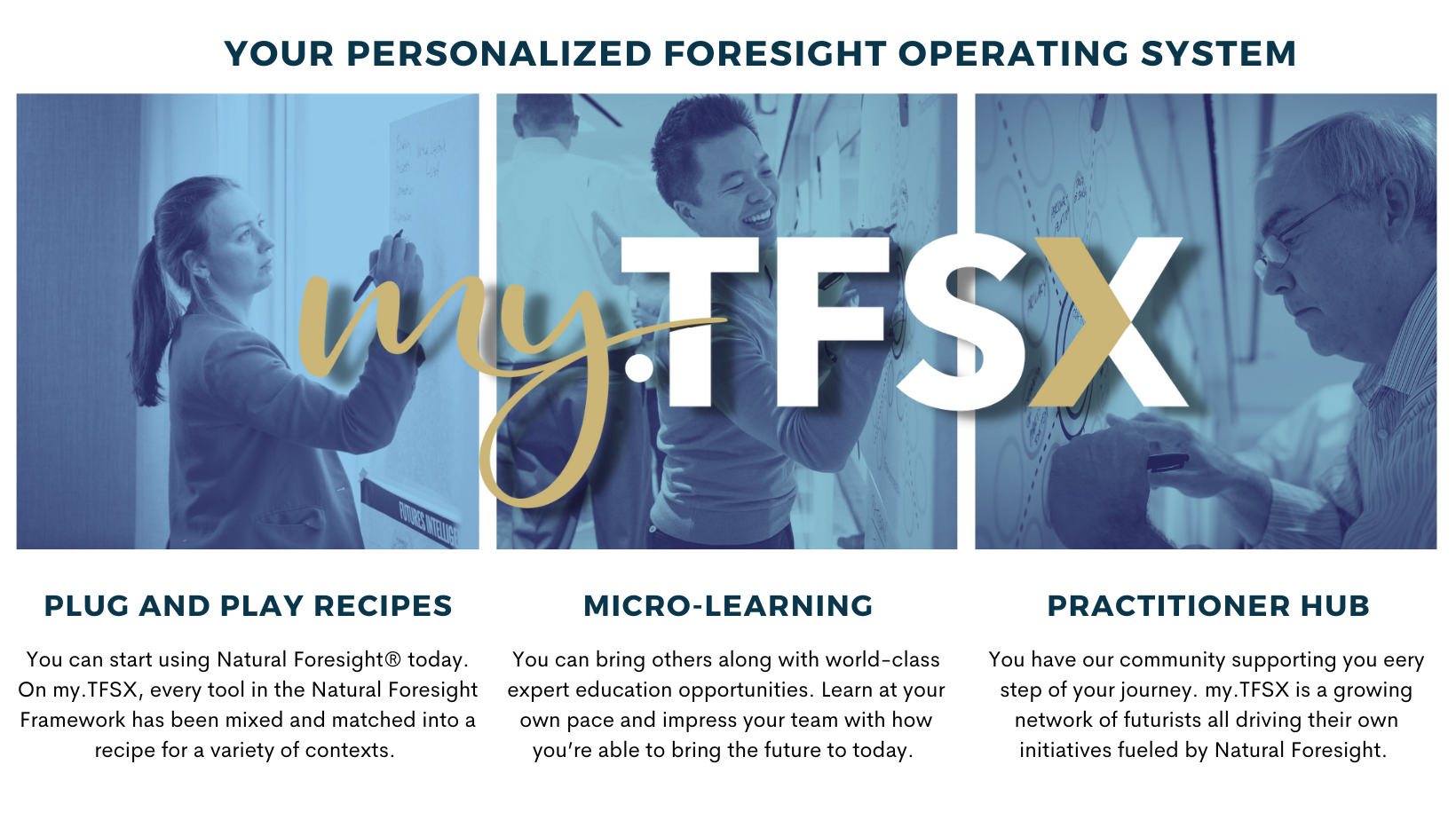 Thank You.
Each and every one of you is a part of our mission. Whether you've been with us since the beginning or are new to the neighborhood, we couldn't have become who we are today without your support.
The team can't wait for you to join us on this always-unfolding journey. Through the power of our collective imagination, the TFSX ecosystem of futuring is just getting started.
Let's discover new worlds, explore beyond the horizon, draw new maps, and create equitable, sustainable futures. Let's go to any year ahead of us, share the experience, and take those insights back to our teams, our families, and our present selves.
Welcome to TFSX, we're so happy you're here.