Emerging Wicked Weak Signals

There is a complex new world of guiding narratives. Stories have the power to limit us from seeing transformative opportunities. The most effective method at a futurist's disposal for seizing the VUCA environment for all its disruptive potential is environmental scanning.
In this issue, we discuss why scanning helps broaden our thinking and tear down the mental barriers that prevent us from imagining new opportunities. Of course, this wouldn't be REFRAME Magazine if we didn't rethink a Wicked Problem into a Wicked Opportunity along the way.
Point of impact
Trend identification is where foresight begins, but it is not where it ends.
To understand what will happen next, we need to assess the trend's Point of Impact (POI).
We can ask ourselves several POI questions about an emerging issue to capture its potential effects and implications.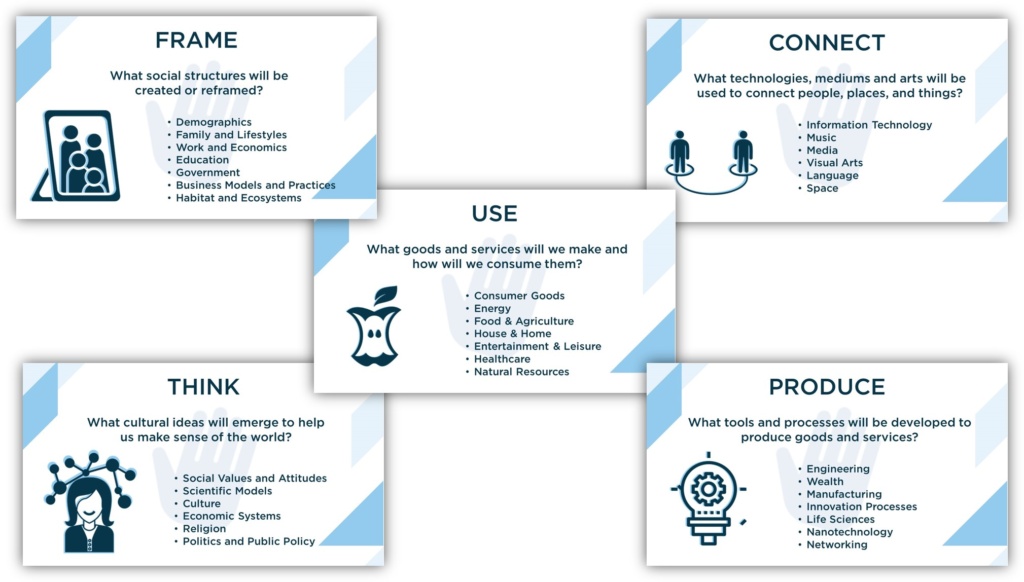 The POI framework helps ensure our scanning is broad and does not suffer any blind spots.
By considering impacts to cultural ideas; social structures; new technologies and arts; goods and services; and tools and processes; we can be certain that we've covered a wide breadth of research and analysis.
Podcast
Listen to this week's podcast to explore Wicked Weak Signals that cover the spectrum of this month's issue: Frankenstein's Lab to Democratized Discovery. Yvette and Frank end by answering one Point of Impact question in the context of one STEEP driver.
Download the transcript here.
Diigo Outline
We bookmarked the scan hits discussed in the podcast (along with other topical weak signals) in this Diigo Outline. Use this research to kick-off conversations about the Wicked Problem and Wicked Opportunity in your own organization!
The Outline includes hyperlinked articles that can be interpreted as weak signals for either Wicked Problem or Wicked Opportunity futures. Each article has been scanned using futurist environmental scanning practices. Click an article to open it in a new tab.
Happy Scanning!