People Cloud: World Building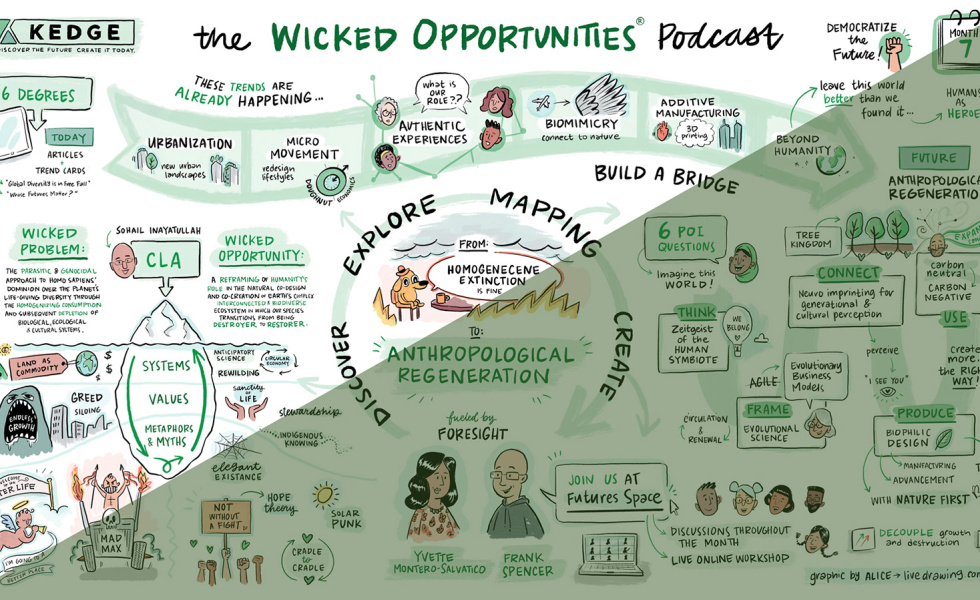 This month on REFRAME Magazine, we tackled the Wicked Problem known as Generational Warfare. Ok Boomer?
We chose to reframe this problem as a Wicked Opportunity we call the People Cloud. Open-source talent sharing will soon become so common that there will be a "People Cloud" where work is shared, collaboration is instantaneous, and employees will work for multiple enterprises simultaneously. Boundaries between internal and external networks will begin to blur, as organizations embrace the wisdom of crowds and a "global brain" to accomplish more than they ever thought possible. This pool of connectivity, cognition and consciousness has the potential to advance humanity beyond the limited confines of competitive systems, zero-sum games and the breakdown of social development.
CONTENT 1: WICKED OPPORTUNITY PODCAST
If we're going to create a landscape that benefits from a People Cloud full of human cooperation, open access, unlimited knowledge and convergent insights, we must redefine the closed environments, systems and stories that have separated people across time and space. Can we build platforms of understanding that weave a tapestry of unique and unseen interconnections rather than simply surrendering to the differences in our individual traditions and perspectives? Join Yvette and Frank as they probe how we can reframe the way that we think, frame, connect, produce and use in a world of transformationally diverse integration.
CONTENT 2: INFOGRAPHIC
Visualize the movement from today's Wicked Problem – Generational Warfare – toward the transformational Wicked Opportunity – People Cloud. The map tells a story of the data points we've uncovered during this month's thought leadership, including root causes, trend connections, and point of impact responses. View the full map to see what we discuss in this week's podcast, the Point of Impact questions, to envision a world impacted by People CLOUD!