People Cloud: Unconscious Futures Modeling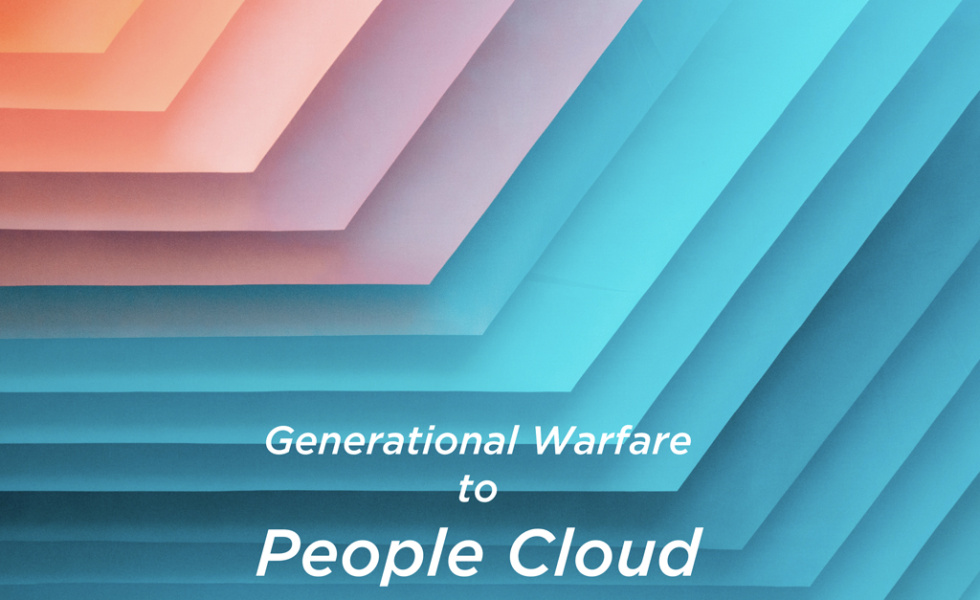 This month on REFRAME Magazine, we tackled the Wicked Problem known as Generational Warfare. Ok Boomer?
We chose to reframe this problem as a Wicked Opportunity we call the People Cloud. Open-source talent sharing will soon become so common that there will be a "People Cloud" where work is shared, collaboration is instantaneous, and employees will work for multiple enterprises simultaneously. Boundaries between internal and external networks will begin to blur, as organizations embrace the wisdom of crowds and a "global brain" to accomplish more than they ever thought possible. This pool of connectivity, cognition and consciousness has the potential to advance humanity beyond the limited confines of competitive systems, zero-sum games and the breakdown of social development.
CONTENT 1: WICKED OPPORTUNITY PODCAST
Welcome to the October edition of The Wicked Opportunities Podcast! We won't need a crystal ball to unravel our next mystery, but we WILL summon the future. The urban legend of Generational Warfare has haunted us all for far too long, and it's high time that we pull the mask off of this specter that has caused so much age-related fear and loathing. Join your favorite meddling kids as they expose this monstrous enemy of organizational, governmental and societal connection, and exorcise the demons that have stood in the way of unfettered collaboration and vision. RIP generational designations.
CONTENT 2: SELF DISCOVERY QUIZ
This month's quiz dove into our personal reactions around reframing the Wicked Problem of the Generational Warfare into the Wicked Opportunity of People CLOUD. Here are the survey results for this month.